Print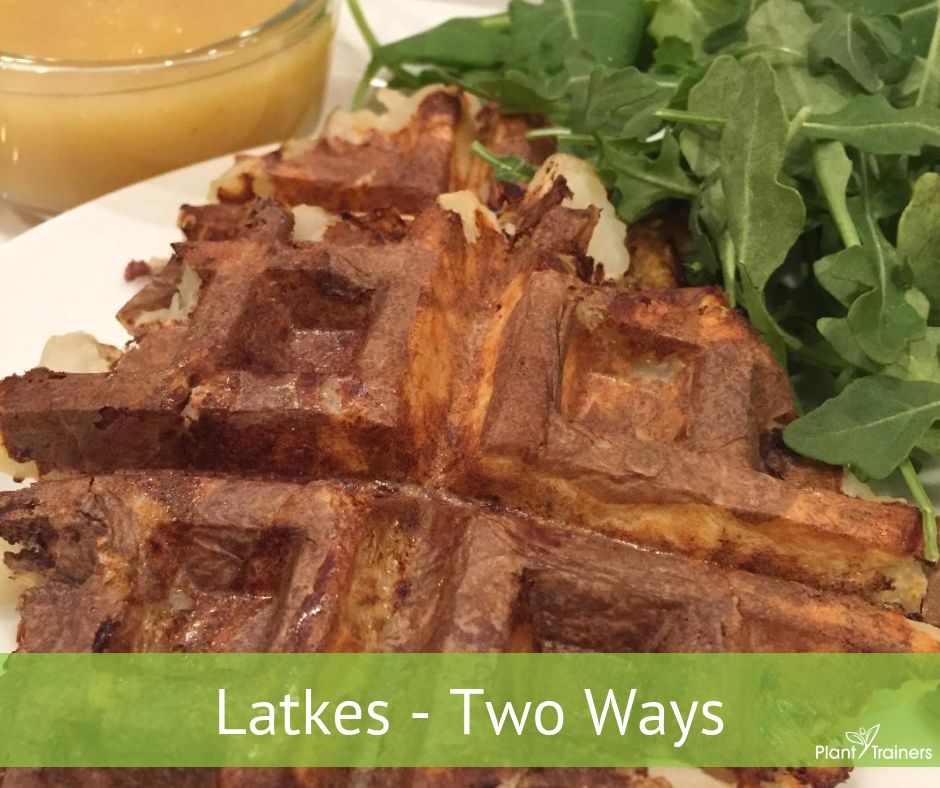 Over the years our eating style has changed. We used to eat oil with almost every meal, then moved to limited oil and now it's just about non-existent in our home. So naturally, our latkes recipes have changed as well. One thing that has stayed a constant is making them quickly, easily and without the stovetop frying mess and smell. So if you are oil-free or not, we are sure you'll enjoy one of these two recipes for the ease and the taste!
These latkes are pretty simple and perfect as a main dish, side dish or a simple snack. They are also perfect for Hannukah! Enjoy these and let us know how you like to prepare your latkes!
Oil-Free:
Ingredients:
Boiled potatoes

Pink Himalayan salt, optional. 

Directions:
Place cooled potatoes (with skin on) in the waffle maker and let sit until crispy. 

This will help you remove it better. 

Top with cashew cream, faux sour cream, applesauce or salsa

With Oil (but you can make it this way without too!)
Ingredients:
Baby potatoes

Olive oil

Sea salt 

Directions:
Boil the baby potatoes until soft (but not too soft)

Cool them and place them between two clean dish towels 

Press down with the bottom of a glass

Place some oil on a baking sheet

Place the smashed potatoes on the oiled baking sheet and brush the tops with some oil

Bake at 400° until crispy

No need to flip, no need to fry


No need to smell like a bubbie's house 
Enjoy!
~ Plant Trainers