Print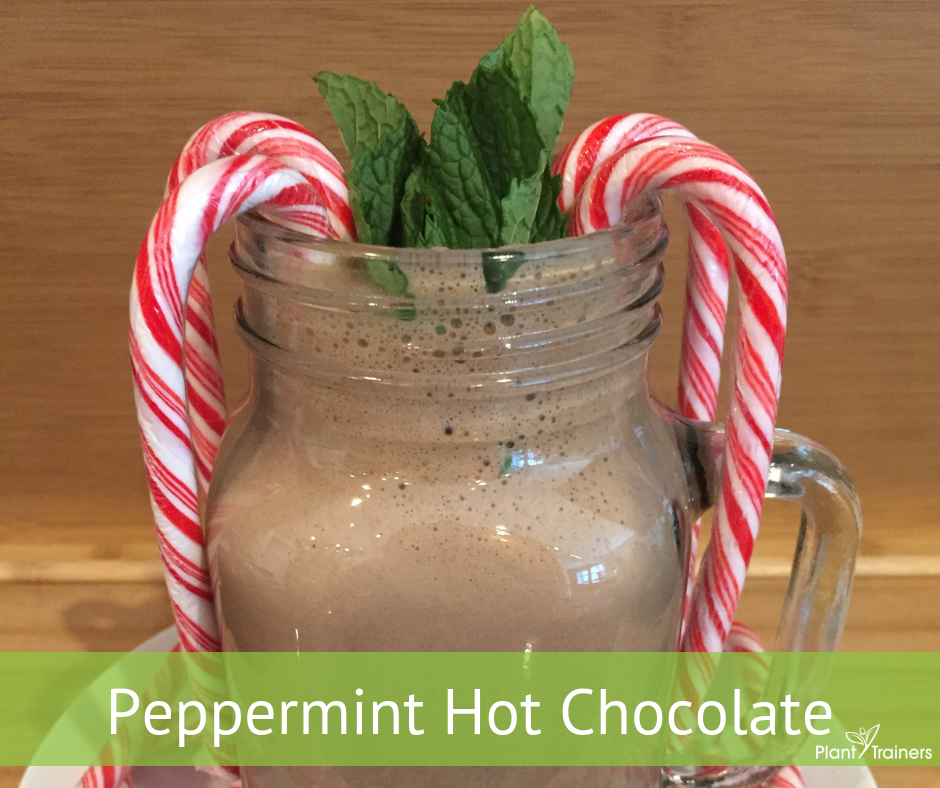 On a cold winter day, nothing says comfort like relaxing as a family and enjoying a delicious peppermint hot chocolate. This is a very simple recipe and you can make it in a healthy way. So skip those coffee shops because now you can make it at home. While you can add coconut whip topping to make it look all fancy, we decided to keep things really simple with this one. We make this one in our blender and by doing it this way, it creates an "automatic" foam that gives it a fun look. The ratios are simple and can easily be doubled or tripled. No matter what, you'll be sure to enjoy this scrumptious peppermint hot chocolate.
Ingredients:
1 cup unsweetened soy milk (or other plant-based milk)
1 Tbsp raw cacao powder (or unsweetened cocoa powder)
1/2 cup fresh mint leaves (or a few drops of peppermint extract)
1 Tbsp maple syrup
1 candy cane
Directions:
Place all the ingredients (except the candy cane) in your high-speed blender
Blend on high until all is well mixed
In your high-speed blender, let the mixture heat up for 4-5 minutes (blending on high)
If you don't want to heat up the mixture in your blender, place the mixture in a pot on the stove to heat it up or place the mixture in glasses or mugs and microwave until you achieve your desired temperature
Use the candy cane as a stir stick – it'll add a bit more peppermint flavouring, some colour and boosts the fun meter!
Enjoy!
~ Plant Trainers