Print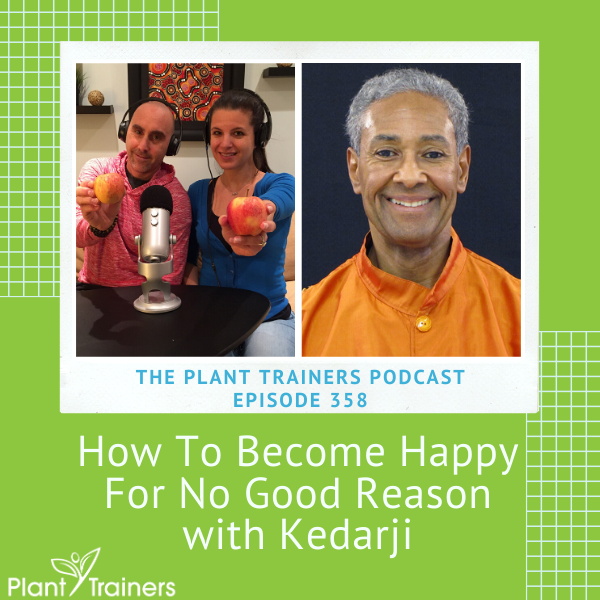 Podcast: Play in new window | Download
Subscribe: Apple Podcasts | Google Podcasts | Spotify | Stitcher | TuneIn | RSS

In this episode of The Plant Trainers Podcast, we talk with Kedarji all about how to become happy and achieve true happiness. In his company, people learn the daily rituals and methods of the most spiritually-powerful, happiest, and healthiest people on the planet and he shares some of that with us today. We talk about gratitude, epigenetics, being happy, and meditation. We especially love the meditation we do right here during the episode. Let us know if you can feel us have an energy shift after that occurs.
Kedarji is a holistic well-being visionary, natural healing scientist, and yoga science/meditation master who has a reputation of leading with love. He is the Founder of The Bhakta School of Transformation, an Ohio-based not-for-profit public charity devoted to lasting Inner Peace and Total Well-Being. The Bhakta School of Transformation offers holistic wellness coaching, plant-based nutrition coaching, and holistic healing practitioner certification. Evidence-based research in holistic well-being alternatives is also offered. In this regard, most notably is Kedarji's work in coaching people in the reversal and healing of diabetes, obesity, and metabolic syndrome. Programs are also offered in Meditation and Chanting methods for spiritual growth and overall well-being.
With his Ecology of Well-Being and 4 Pillars of Total Well-Being as the foundation – The Spiritual Power, Improved Mental State, Emotional Resilience, and Vibrant Health – he leads students in an exact science for both wisdom and well-being.
Kedarji is the author of several books, including How To Live Strong & Be Happy. Learn The Daily Rituals of The Most Spiritually-Powerful, Happiest and Healthiest People On The Planet.
For The Love of Greed (a work about greed and social responsibility).
How To Be Fearless, Happy and Resilient In The Age of Noise and Distractions. (a video home-study course and weekend retreat).
He is also the co-producer and host of the Whole Life Transformation Summit, an annual virtual summit conference of experts in the field of holistic healing, well-being, plant-based nutrition (WFPB) and vibrant health.
In this episode we discuss:
Children and happiness

Satisfaction vs. Happy

What happens when the mind is quiet

Finding plant-based and healing

Achievement and emotion

A meditation

Making the mind stronger

Thank you and gratitude

Why are people hesitant to meditate

Epigenetics and our personalities

Whole Life Transformational summit
Links to things we mentioned:
Kedarji – Twitter
Whole Life Transformation Summit
The Bhakta School of Transformation
How To Live Strong & Be Happy: Learn The Daily Rituals of The Most Spiritually-Powerful, Happiest and Healthiest People On The Planet – by Kedarji
Meditation For Families – PTP034
Dealing with Emotions & The Short Film "Just Breathe" with Julie Bayer Salzman – PTP195
The Impact of Nutrition on Mental Health with Dr. Linda Plowright – PTP248
Mindful Based Stress Reduction Techniques with Asha Gala – PTP335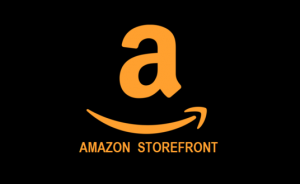 Thank you to this month's Patrons for supporting us on
Patreon
:
Millie Pearson
Mary Lou Fusi
Emily Iaconelli
Spanish Armada
Dan Pokorney
Mark Jeffrey Johnson


Don't forget to contact us at info@planttrainers.com with your questions!
We hope you enjoyed this podcast! Please take a moment and leave us a rating and review over on Apple Podcasts – we would be grateful! This will help get our podcast out to others who may enjoy it. We promise to read your reviews and consider your feedback. This show is for you.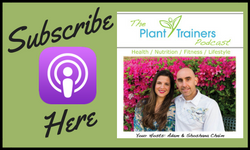 Please subscribe to The Plant Trainers Podcast on your favorite podcasting platform.

Help us by spreading the news about our totally awesome Podcast!
Click here for a list of our services