Print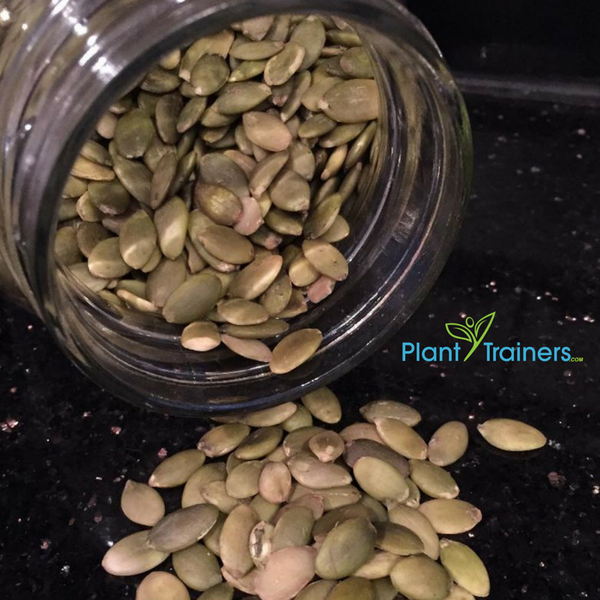 I Want To Be Ironic asks:
Hey Plant Trainers, my doctor says I'm low in iron what should I do?
Thanks for your question, I Want To Be Ironic.
The first thing you should do is not panic. Many people have low iron levels to start and it's only noticed once their doctor gets concerned about them eating a vegetarian or vegan diet. Try to check your old records and see if you have normally had a low baseline.  If you're feeling great and you've always had a low baseline this makes it a little less urgent.
The next thing you want to do is make sure that you are eating enough good foods throughout the day. If you are eating enough green leafy vegetables, legumes and grains you are on the right track. If you are not eating enough throughout the day or you're only eating junk food then your problem is that you're not eating enough iron-rich foods not necessarily that you are not absorbing enough of it.
Some of the foods that are high in iron that we really like are oatmeal and pumpkin seeds for breakfast, lentil soup with lemon at lunch, sweet potato black, beans with spinach and brussel sprouts at dinner. These are just some of the foods that are filled with iron, fiber and all other kinds of nutrients.
Studies show that an intake of vitamin C just before or with your meal may help with the absorption of iron. Keep in mind that just because the food that you're eating contains a certain amount of it, does not necessarily mean that your body is absorbing it. So let's try to get you the biggest bang for your buck. Try drinking water with half a lemon squeezed into it, eating an orange or half a grapefruit before your meal. This should get the iron flowing.
Squeezing lemon on soups salads and all other kinds of dishes are also great ways to boost the flavor profile. So get squeezing.
Wondering if you are iron deficient and what to do about it? Listen here.  
Here are some of our favorite iron-rich recipes that we wanted to make sure you did not miss:
Some Smoothie recipes. 
Do you have another recipe you'd like to share? Drop it in the comments below so we can test it out!
~ Plant Trainers