Print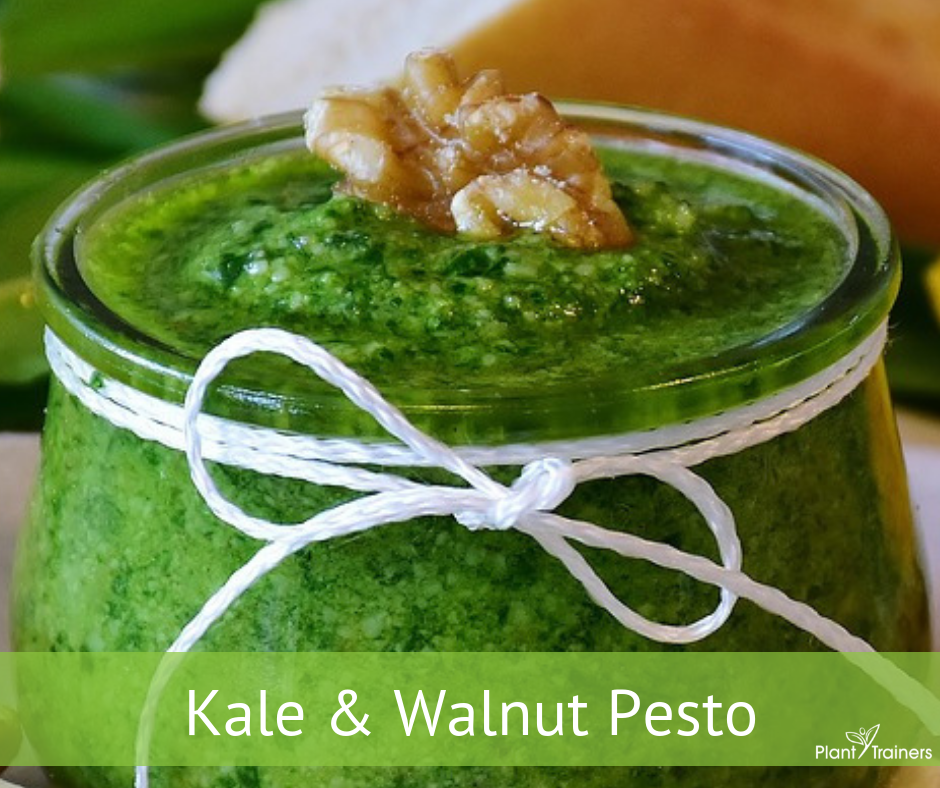 Huge demand for this pesto recipe!
I put the pesto over some zucchini noodles that were topped with sautéed onions, garlic and portobello mushrooms…super delicious!
So here it is:
Kale & Walnut Pesto Recipe
Ingredients:
1/4 cup of freshly squeezed lemon juice (I just threw in 1 lemon with the peel)
4 cloves of garlic (I'm a big garlic fan)
1 tsp sea salt
1 tsp fresh ground pepper
1-2 Tbsp basil or better yet 1 cup fresh basil leaves
4 cups of fresh Kale leaves (well rinsed)
1/2 cup chopped walnuts
1/4 cup awesome olive oil (can use veggie broth or water instead)
Directions:
I used my favorite appliance…my Vitamix. You can use any food processor to do it though.
Put everything into the Vitamix in the order above and turn it on the variable 4.
You'll need to move it around using the tamper.
Blend it up to whatever consistency you're after!
Hope you enjoy this pesto!
~ Plant Trainers