Print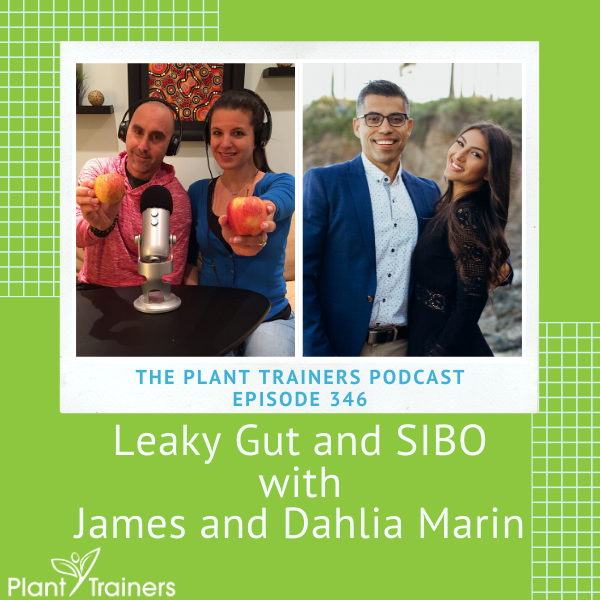 Podcast: Play in new window | Download
Subscribe: Apple Podcasts | Google Podcasts | Spotify | Stitcher | TuneIn | RSS

In this episode of The Plant Trainers Podcast, we talk with James and Dahlia Marin about all things gut health…from mouth to anus as they describe it! It's interesting to hear how each of them came to a plant-based lifestyle and how it changed their lives and health. From there we get into what leaky gut is, what symptoms to look for and what to do about it and the same for SIBO. SIBO is Small Intestinal Bacterial Overgrowth, so naturally, we discuss Candida as well. We think this will be very interesting to you and please share with anyone you know with any sort of gut issues. 
James is a Holistic Registered Dietitian and Dahlia is a Plant-Based Registered Dietitian Nutritionist who are the co-founders of Married To Health, Your Gut Connection and the Institute of Plant-Based Medicine. James specializes in using whole plant-foods as a form of medical nutrition therapy. He's used his knowledge of food and the environment to help hundreds of his patients prevent and reverse diseases like Gastritis, Ulcerative Colitis, Crohn's Disease, and many more. His approach takes into account transgenerational factors, stress, nutrition habits, environment, and work-life balance to come up with a tailored approach for each of his patients. 
Dahlia has used food as medicine on a whole-food plant-based diet for the past 8 years to overcome pre-diabetes, PCOS, GI issues, obesity, and Hashimoto's Hypothyroidism. She also had a healthy plant-based pregnancy. She is passionate about healing the gut, as it is a key to healing the entire body. She uses her own health story and clinical experience working with clients of a multitude of backgrounds and health conditions to get to the root of what ails them, helping to find true healing and well-being.
In this episode we discuss:
Finding plant-based

Health improvements

From mouth to anus

Leaky gut

The environment and our health

Area of stress

SIBO

Candida

Bloating

What to do if you have Leaky Gut or SIBO
Links to things we mentioned:
Yummy Foods Activity Book for Kids
ASEA Via Biome – Email us – info@planttrainers.com – to learn more
James and Dahlia, Married To Health – Website, Instagram, Facebook, YouTube, Twitter
Colitis and Your Gut Microbiome with Dr. Angie Sadeghi – PTP339
Probiotics & Fermentation with the HappyGutMD, Dr. Will Bulsiewicz – PTP219
Your Gut Microbiome and Health with Dr. Chiti Parikh – PTP204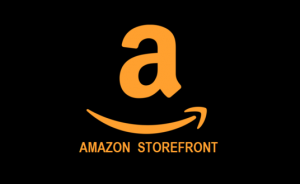 Thank you to this month's Patrons for supporting us on
Patreon
:
Millie Pearson
Mary Lou Fusi
Emily Iaconelli
Spanish Armada
Michele Olender
Dan Pokorney
Mark Jeffrey Johnson


Don't forget to contact us at info@planttrainers.com with your questions!
We hope you enjoyed this podcast! Please take a moment and leave us a rating and review over on Apple Podcasts – we would be grateful! This will help get our podcast out to others who may enjoy it. We promise to read your reviews and consider your feedback. This show is for you.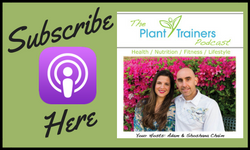 Please subscribe to The Plant Trainers Podcast on your favorite podcasting platform.



Help us by spreading the news about our totally awesome Podcast!
Click here for a list of our services