Print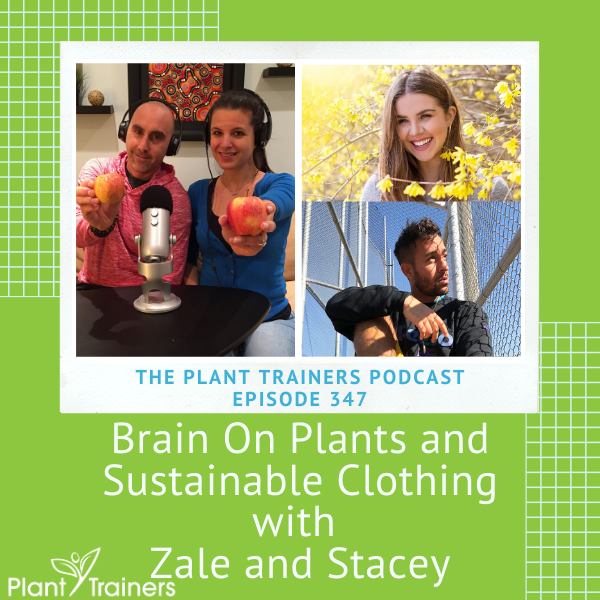 Podcast: Play in new window | Download
Subscribe: Apple Podcasts | Google Podcasts | Spotify | Stitcher | TuneIn | RSS

In this episode of The Plant Trainers Podcast, we talk with Zale and Stacey from This is Your Brain on Plants. You will hear how Zale accidentally became vegan and how Stacey was able to rid herself of her Rheumatoid Arthritis symptoms. We are sure you will be shocked to learn about the amount of water wasted and toxins polluting our world and bodies with conventional clothing. Listen carefully to find out tons of ways to shop more sustainably and do more to help protect the planet, you and your family.
This is Your Brain on Plants is a Sustainable Clothing brand based in Toronto, Canada. The brand was founded by Zale and Stacey Lee. Zale is a Grammy Nominated Producer and Songwriter from Toronto, whose resume includes: Nicki Minaj, Chris Brown, Partynextdoor, Meek Mill and more. Stacey Lee is a designer and creative from Toronto, with an equally extensive resume. Both are sustainability and vegan advocates in their own right. Together, they launched this brand intending to bring a fresh perspective to sustainable street-wear and to help rectify the effects of fast-fashion on our precious planet. All of the designs are printed on second-hand garments that have been carefully hand-selected. All of the pieces are printed sustainably using non-toxic, biodegradable inks. On average, each This is Your Brain on Plants garment saves at least 2,700 Litres of water, not to mention other resources commonly depleted by the fast fashion industry.
In this episode we discuss: 
Accidentally becoming vegan 

Rheumatoid Arthritis 

How the rap industry views vegan and sustainable lifestyles 

Why sustainability 

Fast fashion and the cost for others and the world 

Cotton farms 

Pesticides on the raw materials 

How to shop more sustainability 

Detergents and the dryer 

Sustainability and greenwashing 

This Is Your Brain On Plants 
Links to things we mentioned:
This is Your Brain On Plants – Website, Instagram, Facebook, Twitter
Get 15% off This is Your Brain On Plants – discount code: PLANTTRAINERS
Zale – Instagram
Stacey – Instagram
Attitude Natural Care Laundry Detergent
The Game Changers, Meat, Protein and Strength with James Wilks – PTP320
Zero Waste with The Fairly Local Family, Amber Allen – PTP324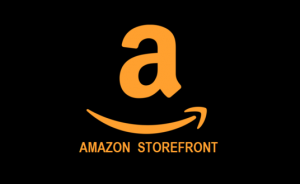 Thank you to this month's Patrons for supporting us on
Patreon
:
Millie Pearson
Mary Lou Fusi
Emily Iaconelli
Spanish Armada
Michele Olender
Dan Pokorney
Mark Jeffrey Johnson


Don't forget to contact us at info@planttrainers.com with your questions!
We hope you enjoyed this podcast! Please take a moment and leave us a rating and review over on Apple Podcasts – we would be grateful! This will help get our podcast out to others who may enjoy it. We promise to read your reviews and consider your feedback. This show is for you.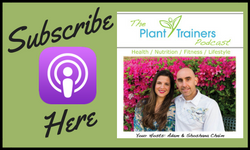 Please subscribe to The Plant Trainers Podcast on your favorite podcasting platform.



Help us by spreading the news about our totally awesome Podcast!
Click here for a list of our services