Print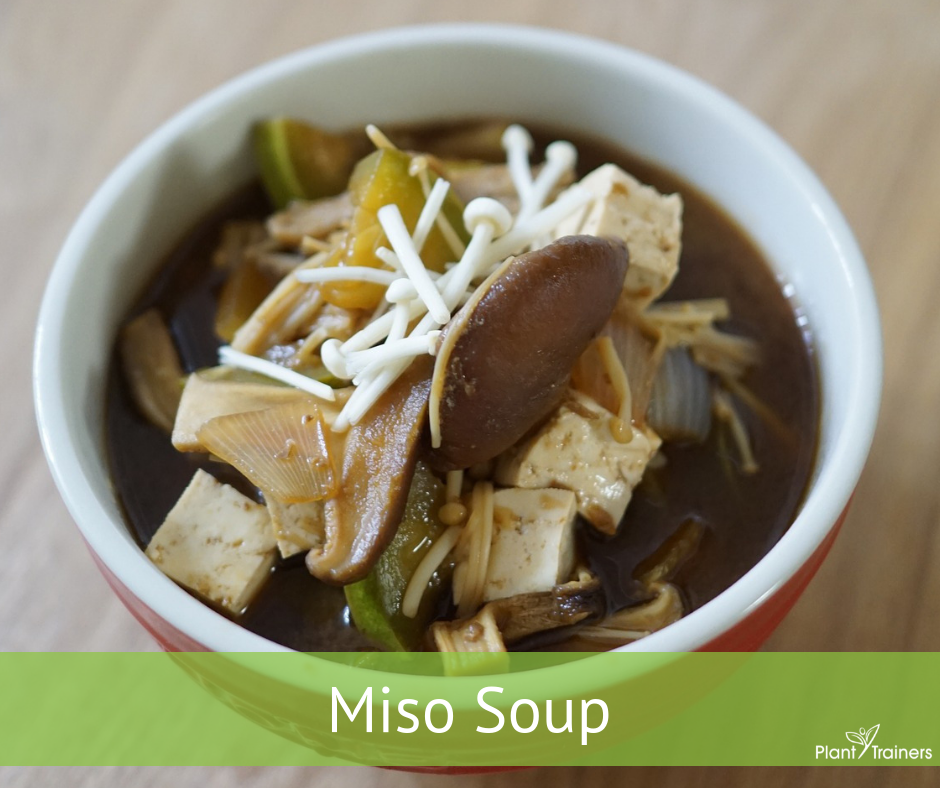 We love miso soup. It's warming, filled with veggies and has beneficial enzymes and bacteria. Miso is fermented soy which is high in protein and has a salty delicious taste when added to recipes. You have to make sure you are buying a vegan miso and there are many non-soy alternatives as well.
Often we will order miso soup while we are out and it will be way too salty or flavourless. We are a hard crowd to please. Well I started working on this recipe and it passed our friend Matt's test, so it's now gold.
If you want to, you can make a one-pot wonder out of it and add kelp noodles or vermicelli for a nice lunch or light dinner.

The best part about this miso soup recipe is it is really not labour intensive and it goes great with homemade sushi. Did you catch our sushi video from last week? If you want a little 101 healthy sushi training click here to watch and learn!
Ingredients:
4 cups water

¾ cup chopped kale, collards or sturdy spinach

Add ½  cup chopped green onion

½ cup of mushrooms (small buttons or enoki will do fine)

8-10 oz of firm tofu, cubed (about half a package)

3-4 Tbsp white Shiro miso paste

1 sheet nori cut into small rectangles for garnishing
Directions:
Place water in a medium pot and bring to a boil

In the meantime, add a bit of warm water to the miso to make a smooth paste so it does not clump later.

Once it is boiled quickly add the tofu, greens, onions and mushrooms and keep covered for about 5-10 minutes.

Add miso paste mixture and stir until combined.

Serve this warm with nori pieces as the garnish.

Try not to overheat the soup as this will kill the good stuff in the miso!
Enjoy!
~ Plant Trainers