Print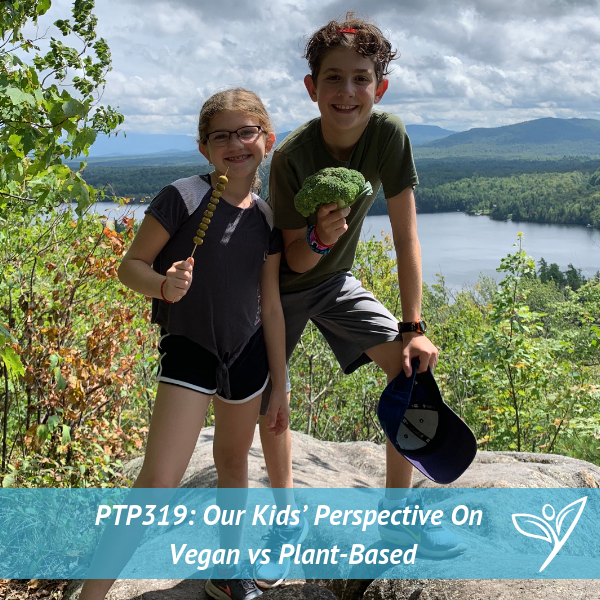 Podcast: Play in new window | Download
Subscribe: Apple Podcasts | Google Podcasts | Spotify | Stitcher | TuneIn | RSS

In this episode of The Plant Trainers Podcast, we talk with our kids Russell and Sage all about being vegan and plant-based. It's really interesting to get their perspectives on what each of those means considering it's not exactly something they learn in school and we don't often talk about it matter of factly at the dinner table. Often they overhear conversations, videos, podcasts, and piece together little tidbits they learn about it at the health or food and drink festivals we go to. And be ready to get a lesson in reading labels from school-aged children! You may learn something. 
We also talk to them about how they manage eating vegan at school and other people's houses. They also tell us about how they feel about the way their friends eat. Overall it was fun. Our son was a little tired having just gotten back from an overnight camp and it seems like Sage was excited to have a platform to have her voice heard. Perhaps she is a good candidate for the Vegan Podcast Academy? We are now offering free training at www.veganpodcastacademy.com where you can learn the 3 shifts you need to start getting your voice heard. When this show is done head on over and listen to that training.
In this episode we discuss:
Remember the kids 

Plant-based vs vegan 

Chickpea omelets

Taking lunch to school

Good and bad things about being vegan or plant-based at school

Favourite foods 

Cooking 

Playing at friends houses 

Reading labels 

Trying vegan foods 

Parties 

Beyond meat 

Kids health 
Links to things we mentioned:
Facebook group – Plant-Based Health, Nutrition and Fitness
Host your own podcast with Libsyn – use promo code "plants" and get a month free!
Toronto's Veg Food Fest
Our Family Values – PTP014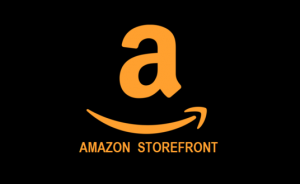 Thank you to this month's Patrons for supporting us on
Patreon
:
"Joe"
Millie Pearson
Mary Lou Fusi
Carmen Fanous
Emily Iaconelli
Spanish Armada
Michele Olender
Dan Pokorney


Don't forget to contact us at info@planttrainers.com with your questions!
We hope you enjoyed this podcast! Please take a moment and leave us a rating and review over on Apple Podcasts – we would be grateful! This will help get our podcast out to others who may enjoy it. We promise to read your reviews and consider your feedback. This show is for you.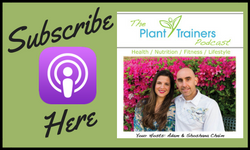 Please subscribe to The Plant Trainers Podcast on your favorite podcasting platform.



Help us by spreading the news about our totally awesome Podcast!
Click here for a list of our services