Print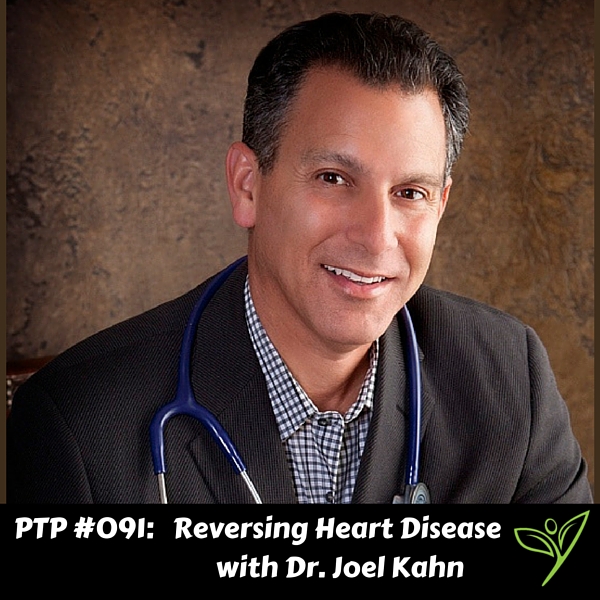 Podcast: Play in new window | Download
Subscribe: Apple Podcasts | Google Podcasts | Spotify | Stitcher | TuneIn | RSS

In today's episode of The Plant Trainers Podcast we talk to Dr. Joel Kahn about reversing heart disease. Dr. Kahn is a cardiologists whose mission is to prevent 1 MILLION heart attacks over the next few years. It's very refreshing to have a doctor so dedicated to disease prevention and reversing heart disease.
He was the first in the world to complete the Metabolic Cardiology Program from the University of South Florida and is currently a professor at various universities and hospitals. He is the author of the best selling books "The Whole Heart Solution" and "Dead Execs Don't Get Business".

Many people are not aware that heart disease can be reversed through diet and lifestyle alone. Joel shows us with research and experience that it can be done. The plant-based world is buzzing with information and success in this area. What about saturated fats, oils, food in hospitals? Don't worry, we have you covered! Joel also leaves us with his life-changing tips that you can implement today.
We hope you enjoy the show!
In this episode we discuss:
Becoming a doctor

Becoming vegan

How a vegan diet can reverse heart disease

Is the vegan diet growing in the medical field?

Erectile dysfunction

The LYDD Diet

Changing food in hospitals

Oils vs Fats

Are saturated fats good for us?

Tips on how to stay healthy

Greenspace Cafe
Links to things we mentioned:
Dr. Joel Kahn: Website, Facebook, Twitter, Instagram
Facebook Page – Ban Hospital Food CarciNOgenic
The Whole Heart Solution by Dr. Joel Kahn
Dead Execs Don't Get Business by Dr. Joel Kahn

Diet For A New America by John Robbins?
Dr. Dean Ornish's Program For Reversing Heart Disease by Dean Ornish M.D.
Proteinaholic with Dr. Garth Davis – PTP042
Processed Meats and Sugar Go Viral – PTP047
Female Sexuality & Erectile Dysfunction with Dr. Alex Chinks – PTP089

Don't forget to contact us at info@planttrainers.com with your question for our Plant Trainers Facebook Lives!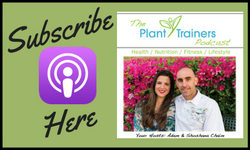 We hope you enjoyed this podcast! Please take a moment and leave us a rating and review over on Apple Podcasts – we would be grateful! This will help get our podcast out to others who may enjoy it. We promise to read your reviews and consider your feedback. This show is for you.
Please subscribe to The Plant Trainers Podcast on Apple Podcasts, Stitcher, iHeart Radio or Player.FM so you will know when we release a new episode. We're also available to Listen on Google Play Music!
Help us by spreading the news about our totally awesome Podcast!
Click here for a list of our services