Print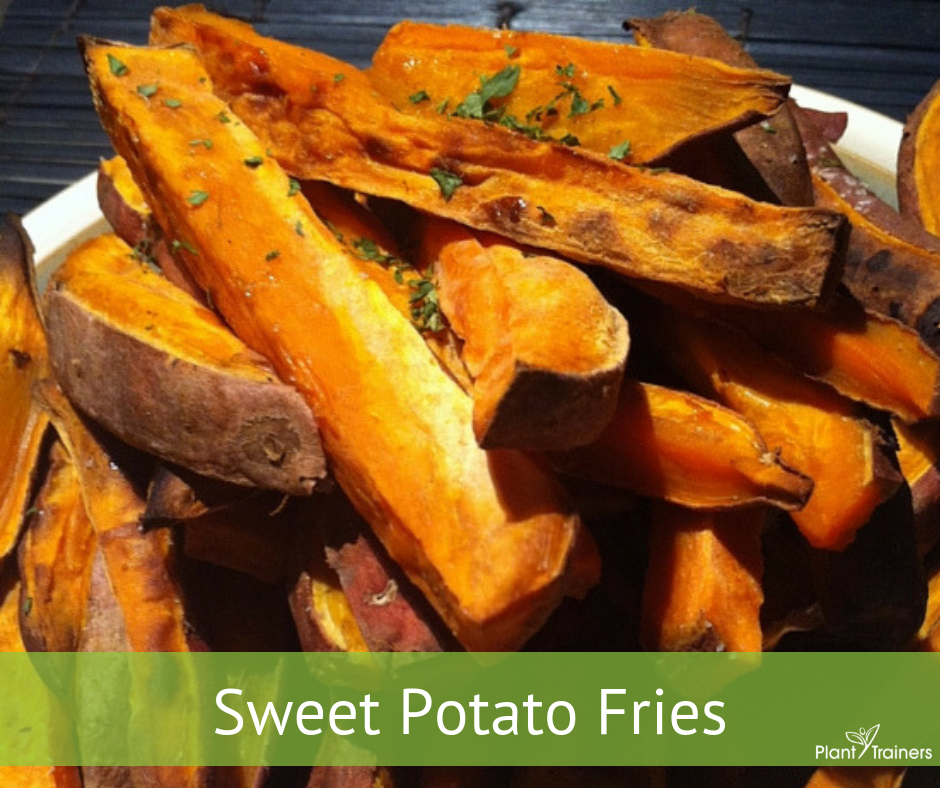 Almost every week I steam some sweet potatoes so I can easily throw them on salads and in bowls. I even started slicing them long to roll into sushi! Sweet potato is starchy, healthy and totally awesome. So…why wouldn't you want to make Healthy Sweet Potato Fries?

Well, I had some leftover steamed sweet potato one day so I tossed it in some olive oil, sprinkled it with salt and baked them in the oven. They looked great and tasted even better.

These sweet potato fries are a great healthy addition to any burger or sandwich or just as an afternoon snack! How much would your family love to hear that today's snack is FRIES!?
Feel free to jazz them up with your own unique herb blend or sprinkle some chopped chives on top for a restaurant quality look. You can use fresh or dried herbs, so no need to run out to the grocery store. If you grow herbs in your garden, all you need to do is step outside and grab some!
If you prefer not to use oil for your sweet potato fries…you don't need to!
Ingredients:
2-3 sweet potatoes cut into "French fry" shapes

2-3 Tbsp olive oil

Salt to taste

Herbs of your choice
Directions:
Steam the cut potatoes in a steaming basket for 8-10 minutes. Potatoes should be a bit soft, but still hold their shape well.

Dry off the potatoes, toss in oil and lay flat on a cooking sheet (use parchment paper, if you like)

Sprinkle with salt and/or herbs

Bake at 350º for 30-45 minutes until they get a bit crispy – flip half way