Print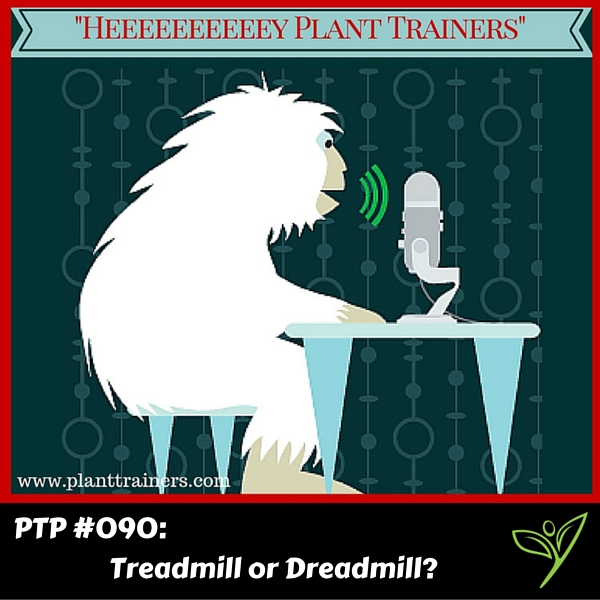 Podcast: Play in new window | Download
Subscribe: Apple Podcasts | Google Podcasts | Spotify | Stitcher | TuneIn | RSS
In this episode of Hey Plant Trainers, we answer a question about the value and benefits to owning a treadmill. The treadmill was invented in 1913 and initially designed to help diagnose heart disease and lung disease. Little did they know back then that the treadmill would become one of the top selling and most widely used and recognized piece of fitness equipment in the world. There are so many opinions about the use of the treadmill, some even call it a "dreadmill". In today's question we provide some strong reasons that we think the treadmill has an important place as a fitness tool.
Here is Mario's question: "Hey Plan Trainers, I really like to run outside, but it's getting harder and harder to stay motivated to go out when the weather isn't good. I'm considering a treadmill for my basement, but I see so many people posting on social media how much they dread the treadmill and call it a dreadmill. Is a treadmill worth the investment or should I just suck it up and get outside?"
Links to things we mentioned:
Treadmill or Dreadmill? – Blog
Best Treadmills Based on In-Depth Reviews



Don't forget to contact us at info@planttrainers.com with your question for our Plant Trainers Facebook Lives!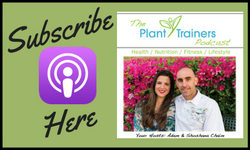 We hope you enjoyed this podcast! Please take a moment and leave us a rating and review over on Apple Podcasts – we would be grateful! This will help get our podcast out to others who may enjoy it. We promise to read your reviews and consider your feedback. This show is for you.
Please subscribe to The Plant Trainers Podcast on Apple Podcasts, Stitcher, iHeart Radio or Player.FM so you will know when we release a new episode. We're also available to Listen on Google Play Music!
Help us by spreading the news about our totally awesome Podcast!
Click here for a list of our services