Print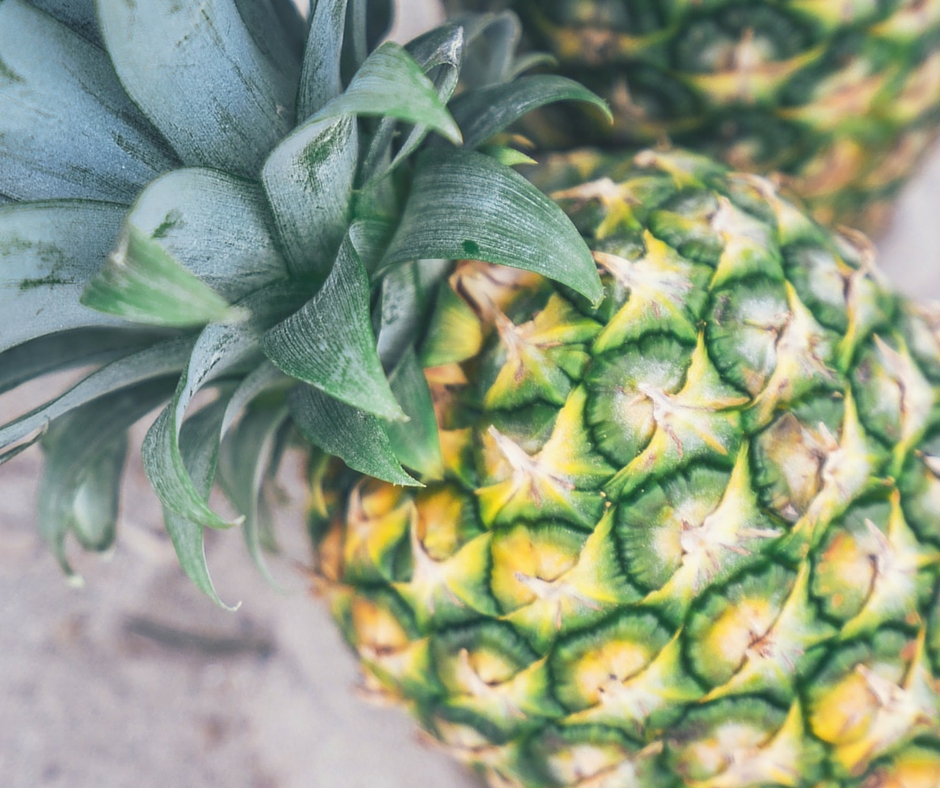 I've been enjoying making these little videos. Out of nowhere Adam decided to tape me preparing a beautifully delicious pineapple. The truth is I can't remember the last time I actually cut a pineapple. I haven't liked them for about 9 years and stopped buying them. Just like I tell parents, children need to try a food more than 10 times sometimes to begin to like it. Well, I'm experiencing that first hand. It took about 9 or 10 tries in the last 9 years. This pineapple was the first one I actually enjoyed. The last two were kinda take it or leave it. It's crazy because we used to go through 1-2 a week and I always cut them fresh.
Living in Asia, we had a lot of opportunity to learn culinary techniques from different cultures. I loved learning how to cut  pineapple leaving the most amount of flesh to be consumed and cutting out those little dots to expose an especially beautiful pattern around the trim. In the past I had thought it was only decorative. Who would have thunk it?
Pineapples are rich in vitamin C and are anti-inflammatory. So if you are looking for a delicious way to boost your immune system, I'd get my hands on one of these spiky fruits. We use pineapple juice, not from concentrate, when making our Natural Anti-Inflammatory Shot.  Try drinking it when you feel you are getting stuffy or have an ache or pain from training.
So here is the impromptu video. We hope it's helpful!
Don't forget to contact us at info@planttrainers.com with your question for our "Hey Plant Trainers" segment!
Do you want to create lifelong healthy eating habits for your family? Are you looking to help prevent heart disease, cancer and chronic diseases? Are you looking for guidance with your plant-based nutrition? We can help. If you are a MOM who is serious about getting results, you may be eligible for a FREE 30-minute Skype or phone consultation, where we can help you with your goals NOW. Easily book your session HERE. 
If you're a MOM looking to become more plant-based, why not join our Facebook Group?
Subscribe to Adam's Journey by clicking here.
We hope you enjoyed this podcast! Please take a moment and leave us a rating and review over on iTunes – we would be grateful! This will help get our podcast out to others who may enjoy it. We promise to read your reviews and consider your feedback. This show is for you.
Please subscribe to The Plant Trainers Podcast on iTunes, Stitcher or Player.FM so you will know when we release a new episode. Now also available to Listen on Google Play Music!
Help us by spreading the news about our totally awesome Podcast!
Click here for a list of our services