Print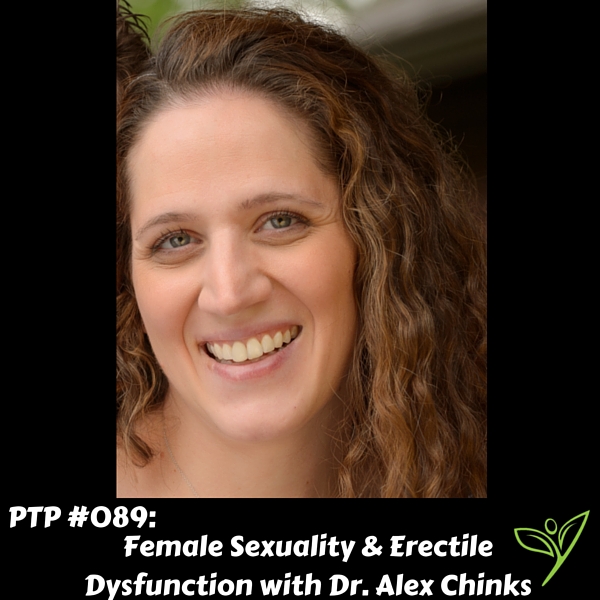 Podcast: Play in new window | Download
Subscribe: Apple Podcasts | Google Podcasts | Spotify | Stitcher | TuneIn | RSS

In today's episode of The Plant Trainers Podcast we take lifestyle to a place we have yet to go on this show. We talk about female sexuality and erectile dysfunction with licensed clinical psychologist and clinical sexologist, Dr. Alex Chinks. Alex has a private practice in Boston, MA. She explains the difference between sexual and erectile dysfunction for men and explains how women can suffer from sexual dysfunction as well. We also talk about how sex is related to our everyday performance and if having sex before a big race is good thing or a bad one!
Sex is often overlooked as part of a healthy lifestyle but it may be more important than you think. Certain life factors may have an effect on your sex life and on the flip side your sex life, sex drive or other physical factors may be an indicator for physiological or psychological problems. And of course, Alex provides her tips for having a better sex life starting today!
In this episode we discuss:
How does one become a Sexologist?

Female sexual dysfunction

Erectile dysfunction

Sex and performance at work and life

Sex and athletic performance

Is sex exercise?

Sex and mental health

Food and sex drive

Heart disease

How much sex should you be having?

Rebuilding your muscles after childbirth?

Tips for having a better sex life starting today
Links to things we mentioned:
Dr. Alex Chinks:  Facebook, Email: chinksalex@gmail.com
Find a sex therapist near you:
www.americanboardofsexology.com
Doctor's Picks:
Coping with Erectile Dysfunction: How to Regain Confidence and Enjoy Great Sex by Barry W. McCarthy PhD (Author), Michael E. Metz PhD
Coping With Premature Ejaculation: How to Overcome PE, Please Your Partner & Have Great Sex by Barry W. McCarthy PhD (Author), Michael E. Metz PhD
Becoming Orgasmic: A Sexual and Personal Growth Program for Women by Julia Heiman, Joseph Ph.D. LoPiccolo, David Palladini (Illustrator)
Passionate Marriage: Keeping Love and Intimacy Alive in Committed Relationships by David Schnarch PhD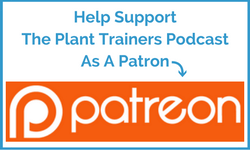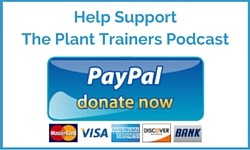 Don't forget to contact us at info@planttrainers.com with your question for our "Hey Plant Trainers" segment!

Do you want to create lifelong healthy eating habits for you or your family? Are you looking to help prevent heart disease, cancer and chronic diseases? Are you looking for guidance with your plant-based nutrition? We can help. If you are serious about getting results, you may be eligible for a FREE 30-minute Skype or phone consultation, where we can help you with your goals NOW. Easily book your session HERE. 
Subscribe to Adam's Journey by clicking here.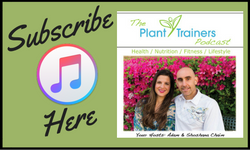 We hope you enjoyed this podcast! Please take a moment and leave us a rating and review over on iTunes – we would be grateful! This will help get our podcast out to others who may enjoy it. We promise to read your reviews and consider your feedback. This show is for you.
Please subscribe to The Plant Trainers Podcast on iTunes, Stitcher or Player.FM so you will know when we release a new episode. Now also available to Listen on Google Play Music!
Help us by spreading the news about our totally awesome Podcast!
Click here for a list of our services