Print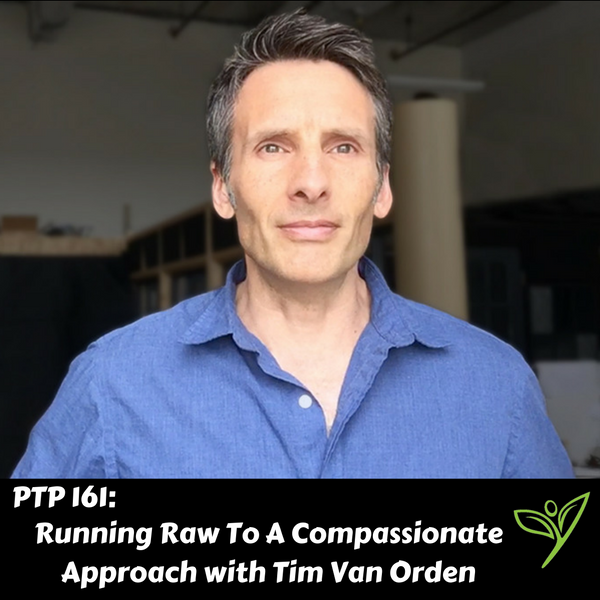 Podcast: Play in new window | Download
Subscribe: Apple Podcasts | Google Podcasts | Spotify | Stitcher | TuneIn | RSS

In today's episode of The Plant Trainers Podcast we talk to Tim Van Orden about a compassionate approach to life. Tim Van Orden is an elite athlete turned professional coach, speaker, and writer on a mission to bring peak performance to the masses.
As the founder of the Running Raw project, Tim has spent the last eleven years demonstrating the athletic potential of a simple, plant-based diet. As a result of his tireless engagement, Tim was named U.S. Masters Runner of the Year 4 times by USA Track & Field.
In addition, Tim has won ten U.S. Masters Mountain and Trail Running Championships, including the 10k, 15k, Half Marathon, Marathon and 50k Championships. Tim also excels in some of the world's most grueling sports, placing 4th at the World Stair Climbing Championships up the Empire State Building, 8th at the World Masters Mountain Running Championships and 12th at the World Snowshoe Championships. This journey to athletic success has not been an easy one. His story now serves as an example of what's possible when one embraces their shortcomings. and uses them to full effect.
To accomplish this, Tim has created powerful, motivational tools that allow him to engage at a high level each day, regardless of his mental or physical state. He now teaches these methods to others looking to rise above their challenges and achieve peak results. As a coach, Tim has enhanced his practice with the latest research in biochemistry, physiology, nutrition, psychology, neuroscience and the importance of the mind/body connection as it relates to performance in any endeavor.  
Today we really dive deep into the idea of compassion being the key to change and what drives motivation. We learn more about Tim Van Orden's journey and how he overcame his challenges in life. We discuss how hard it was for him to embrace his persona and the strength in letting it go. Tim has discovered that it is not your diet that trumps all else in life. If you live a life of compassion all else falls into place, brings you continued motivation and allows you to thrive, moving through the turbulence of life with more ease.
In this episode we discuss:
National Championships

Chasing your upper limits

Dunning Kruger Effect

Looking at you

Mindset

Vegan Fundamentalists

It's not about diet, It's about compassion

The brain

Depression

Baddest philosophy

Biochemistry

Actionable steps

Kristin Neff
Links to things we mentioned:
Tim Van Orden's Website, Facebook, Twitter, Instagram, Strava
A Compassionate Approach by Tim Van Orden
Animal Welfare.org, for a cruelty-free lifestyle!
Tim's suggested reading list:
• The Antidote – Oliver Burkeman • Antifragile – Nassim Nicholas Taleb
• Beyond Religion – The Dalai Lama • Buddha's Brain – Rick Hanson
• Coming Closer to Ourselves – Pema Chödrön • The Compassionate Mind – Paul Gilbert
• Emotional Intelligence – Daniel Goleman • Falling Upward – Richard Rohr
• Friend and Foe – Adam Galinsky • Grit – Angela Duckworth
• How We Decide – Jonah Lehrer • The Marshmallow Test – Walter Mischel
• The Mind Club – Daniel M. Wegner • Mindset – Carol Dweck
• Mindsight – Daniel Siegel • The Moral Landscape – Sam Harris
• The Myth of Freedom – Chogyam Trungpa • The Neurobiology of We – Daniel Siegel
• On Human Nature – Edward O. Wilson • The Paradox of Choice – Barry Schwartz
• Peace is Every Step – Thich Nhat Hanh • The Power of Habit – Charles Duhigg
• Predictably Irrational – Dan Ariely • The Pursuit of Perfect – Tal Ben-Shahar
More of Tim's Suggested Readings:
• Radical Self-acceptance – Tara Brach • The Ravenous Brain – Daniel Bor
• Rewire – Richard O'Connor • The Righteous Mind – Jonathan Haidt
• Self Comes to Mind – Antonio Damasio • Self-Compassion – Kristin Neff
• Smart Change – Art Markman • Smile at Fear – Chogyam Trungpa
• Thinking, Fast and Slow – Daniel Kahneman • Thoughts Without a Thinker – Mark Epstein
• Uncovering Happiness – Elisha Goldstein • The Upside of Stress – Kelly McGonigal
• Who's In Charge – Michael Gazzaniga • Willpower – Roy Baumeister
• The Willpower Instinct – Kelly McGonigal • Your Brain at Work – David Rock
Thank you to this month's Patrons for supporting us on Patreon:
"Joe"
Miriam Selick
Millie Pearson
Stu Dolnick



Don't forget to contact us at info@planttrainers.com with your question for our "Hey Plant Trainers" segment!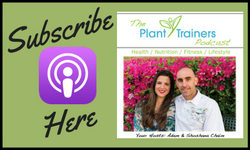 We hope you enjoyed this podcast! Please take a moment and leave us a rating and review over on Apple Podcasts – we would be grateful! This will help get our podcast out to others who may enjoy it. We promise to read your reviews and consider your feedback. This show is for you.
Please subscribe to The Plant Trainers Podcast on Apple Podcasts, Stitcher or Player.FM so you will know when we release a new episode. Now also available to Listen on Google Play Music!
Help us by spreading the news about our totally awesome Podcast!
Click here for a list of our services