Print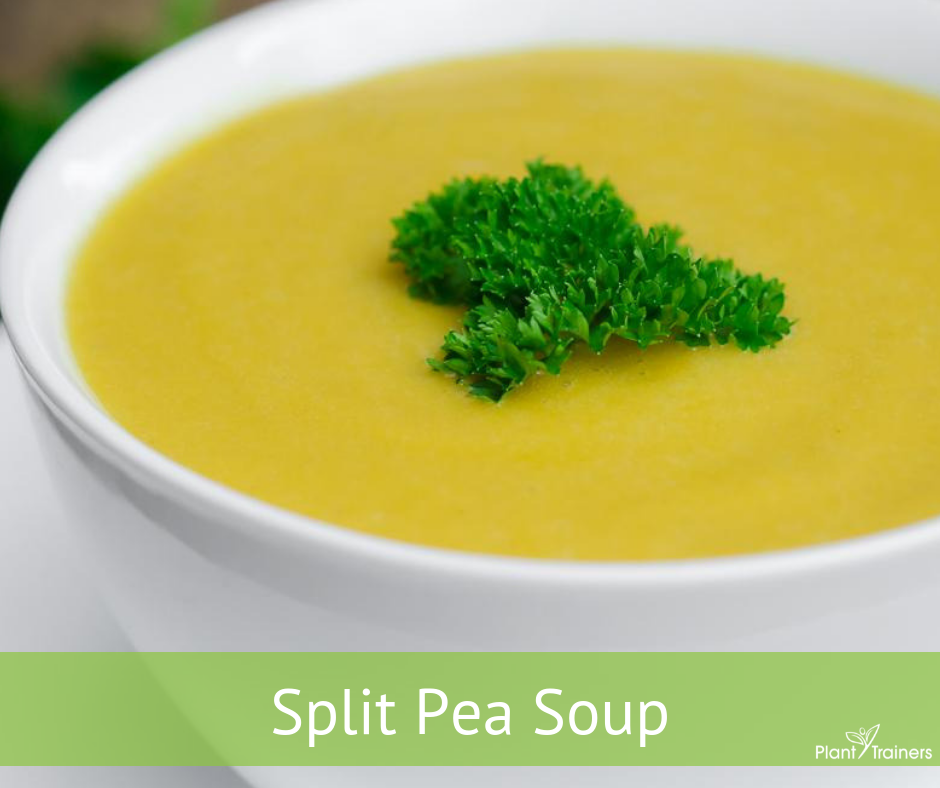 I've been wanting to make a split pea soup for a long time…so I finally did! And…there is nothing better than your husband turning to you and telling you the split pea soup you just made is incredible. That's what happened after the first time I made this soup. It's easy to make, smooth, rich and filling and uses minimal ingredients.  The peas are high in iron, protein and fibre. Add a few crumbled homemade crackers and it's a delicious meal! This recipe has been such a hit in our house that we make it over and over again. Especially on those cold wintery days, this pea soup definitely does the job at warming us up and filling us with awesome nutrition!
Split Pea Soup
Ingredients:
1½ cup of celery chopped

3 carrots chopped

1 medium onion chopped

1 garlic smashed but kept whole

¼ tsp turmeric

1 cup split peas rinsed well

5 cups of broth

1 cup of water

salt and pepper
Directions:
Place vegetables in a pot and saute for 3-4 minutes

Add split peas and cook for 1 minute longer

Add water and simmer for 50-60 minutes or until peas are nice and soft

Blend and serve!
Enjoy!
~ Plant Trainers