Print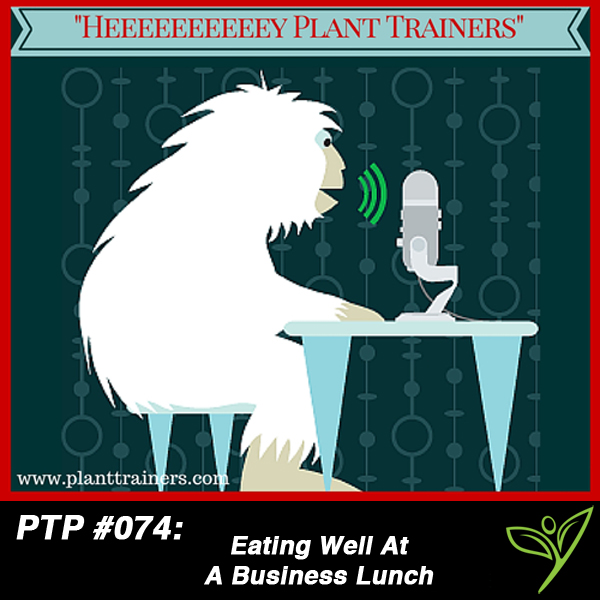 Podcast: Play in new window | Download
Subscribe: Apple Podcasts | Google Podcasts | Spotify | Stitcher | TuneIn | RSS
In this episode of Hey Plant Trainers, Shoshana helps Lisa understand that there are ways to eat well even if your job requires you to be out for a business lunch. Weight loss or maintenance is a part of many people's lives. There are many ways to order food in all types of restaurants without compromising nutrition.
Here is Lisa's question: Hey Plant Trainers, I spend a lot of time with my clients and they enjoy eating out. While one often purchases a muffin at a coffee shop the other enjoys a full on restaurant meal. I visit with her twice sometimes three times a week. That means I am eating out at times three times a week. I don't eat meat and do eat gluten free. My question is how can I maintain my weight or even attempt to lose weight when I am eating out so often. I usually get salads or soup but it's not always available.
Thank you to this month's Patrons for supporting us on Patreon:
"Joe"
Millie Pearson
Stu Dolnick
Mary Lou Fusi
Carmen Fanous
Emily Iaconelli



Don't forget to contact us at info@planttrainers.com with your question for our Plant Trainers Facebook Lives!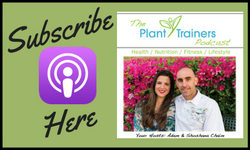 We hope you enjoyed this podcast! Please take a moment and leave us a rating and review over on Apple Podcasts – we would be grateful! This will help get our podcast out to others who may enjoy it. We promise to read your reviews and consider your feedback. This show is for you.
Please subscribe to The Plant Trainers Podcast on Apple Podcasts, Stitcher, iHeart Radio or Player.FM so you will know when we release a new episode. We're also available to Listen on Google Play Music!
Help us by spreading the news about our totally awesome Podcast!
Click here for a list of our services