Print

Podcast: Play in new window | Download
Subscribe: Apple Podcasts | Google Podcasts | Spotify | Stitcher | TuneIn | RSS
In Today's episode of The Plant Trainers Podcast we talk to Carly Stein and Daniel Millar of Beekeeper's Naturals about the bees (not the birds and the bees, honey bees!). Bees are responsible for helping more than ⅓ of our food sources grow. But they are in grave danger. Each year more and more bees and hives are being compromised. Carly and Daniel help us unpack the bee situation.
Carly, like many people we know, began her journey through personal illness. She has since found a love for bee products that sparked Carly's curiosity and set her on a journey to learn more about bees, the benefits of their byproducts and the role they play in our ecosystem. Carly started Beekeeper's Naturals in 2014 with her first product being an all-natural, Canadian made Propolis spray. She has since grown the company to sell products in over 150 retail locations across Canada. Additionally, Beekeeper's Naturals has partnered with the Canadian Honey Council and works to raise awareness and funding for various bee related causes.
Daniel's passion for business and interest in law led him to join a Toronto firm as a corporate law associate. However, Daniel is certainly not your average lawyer, his passion for the environment and interest in health pushed him to join Beekeeper's Naturals and begin his own mission to learn about the bees and raise awareness for the cause of the declining pollinator population. Daniel has always had an interest in wellness. However, after suffering a series of sport related concussions, Daniel began learning about alternative therapies and natural health, which led him to the amazing benefits of bee products and all they have to offer.
In this episode we discuss:
Our quote of the day:  "Always do your best, what you plant now, you will harvest later" ~ Og Mandino
What is a bee?
Characteristics and bee facts
The bee crisis
Colony Collapse Disorder
Pesticides, Neonicotinoids, and GMO Crops
Bees help nearly 1/3 of our entire food supply!
What can we do to help the bees
Propolis
Bee pollen
Natural medicine and illness prevention
Carly's story
Daniel's story
Ryan's Question: "Hey Plant Trainers, do you have any tips for getting kids to eat fruits and veggies?"
Links to things we mentioned:
Beekeeper's Naturals – Website, Facebook, Twitter, Instagram
Natural Beekeeping by Ross Conrad
Renee Ricciardi – Blog
Interview with Renee Ricciardi on The Effects of Neonicitonid
Article in Roots Magazine (p.18)
Buy Beekeeper's Naturals products
Article About Bees Dying in Ontario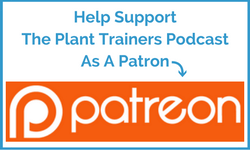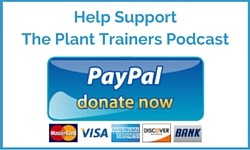 Don't forget to contact us at info@planttrainers.com with your question for our "Hey Plant Trainers" segment!

Do you want to create lifelong healthy eating habits for you or your family? Are you looking to help prevent heart disease, cancer and chronic diseases? Are you looking for guidance with your plant-based nutrition? We can help. If you are serious about getting results, you may be eligible for a FREE 30-minute Skype or phone consultation, where we can help you with your goals NOW. Easily book your session HERE. 
Subscribe to Adam's Journey by clicking here.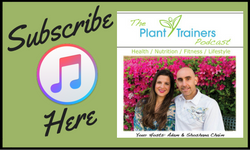 We hope you enjoyed this podcast! Please take a moment and leave us a rating and review over on iTunes – we would be grateful! This will help get our podcast out to others who may enjoy it. We promise to read your reviews and consider your feedback. This show is for you.
Please subscribe to The Plant Trainers Podcast on iTunes, Stitcher or Player.FM so you will know when we release a new episode. Now also available to Listen on Google Play Music!
Help us by spreading the news about our totally awesome Podcast!
Click here for a list of our services