Print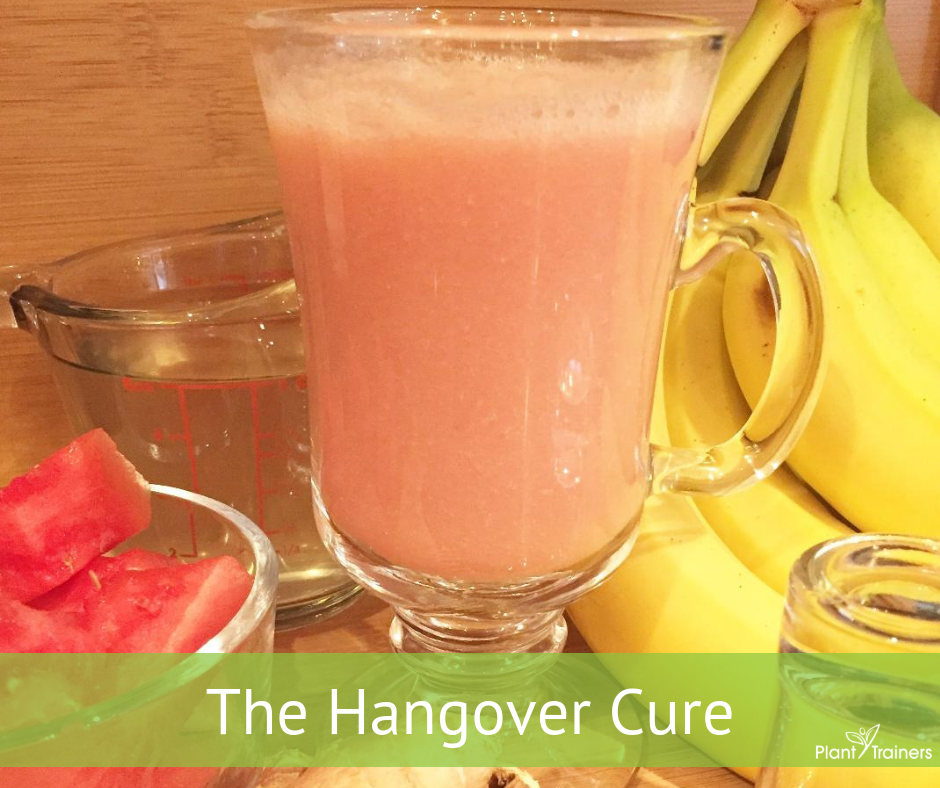 The holiday season is a time for celebrations. Well, there are many occasions that call for celebrations. Sometimes, some people tend to celebrate a little too hard and don't feel so great the following day. Recently we were asked by some of our Plantiful People (our Plant Trainers Podcast listeners) if we have a cure for a hangover. That's what inspired us to put together this tasty, hydrating and nutrient dense drink that may help you overcome a hangover or any bout of nausea.
The all natural ingredients we use in this recipe will help revive your lost electrolytes, provide the hydration you need and help reduce pain or inflammation. Truth is this drink can help resolve many issues other than just a hangover. Why take pain medications or other artificial hangover cures when you can use real food as your medicine? Give this one a shot!
Ingredients:
1 Banana
1 cup watermelon
½ Tbsp fresh ginger (add more for more of a kick)
1 cup coconut water
Directions:
Put all the ingredients into a blender
Blend until smooth or until desired texture is achieved
Pour into a beautiful glass, take a pic and share it with us on your social media!
Drink up!
Enjoy!
~ Plant Trainers