Print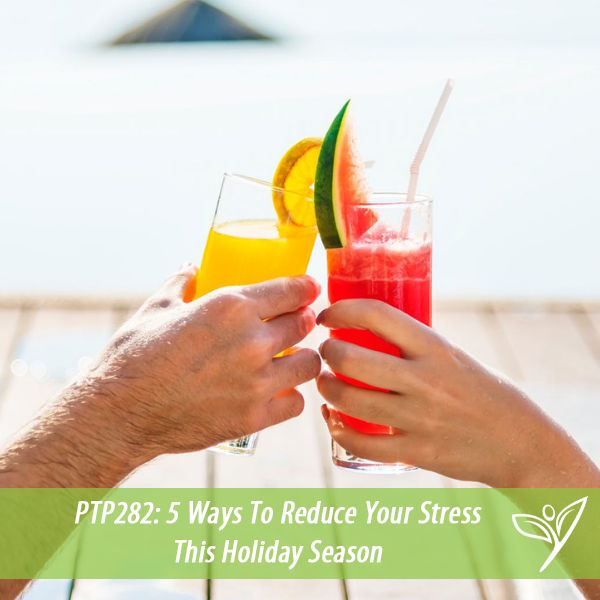 Podcast: Play in new window | Download
Subscribe: Apple Podcasts | Google Podcasts | Spotify | Stitcher | TuneIn | RSS

In this episode of The Plant Trainers Podcast, we give you some tips to help you reduce your stress throughout this holiday season. It would probably be easiest to sleep for 3 weeks straight or run away to Costa Rica and live in a treehouse and eat the fruits of the earth…but if it's not hard, it's not worth doing. And just because holiday time is not easy, it doesn't mean it has to be hard. You still have to make meals, go shopping, spend time with family, brave the cold and the snow (if you're up north)…so today we are going to give you 5 ways that are sure to help you reduce some of the stress you may feel.
Some may seem simple, but making sure it happens and actually doing it is going the be the part that makes you put on your thinking caps. And you don't have to try this all at once. We hate to say it, but you may fail miserably. It's hard to make changes…so really think about a few little nuggets you can take away and find out how you can implement them.
Don't forget to share this episode with someone you love or even better, snap a pic of yourself listening and relaxing and tag us @planttrainers on social media.
In this episode we discuss:
Planning

Watch what you eat

Exercise

Talk

Let it go

Sleep

Taking action
Links to things we mentioned:
Stress Busting – PTP010
Reducing Stress and Detoxing with Drew Taddia – PTP117
Healthy Habits In Times Of Change with Dr Pamela Fergusson RD – PTP279
Thank you to this month's Patrons for supporting us on Patreon:
"Joe"
Millie Pearson
Mary Lou Fusi
Carmen Fanous
Emily Iaconelli
Spanish Armada
Michele Olender


Don't forget to contact us at info@planttrainers.com with your question for our Plant Trainers Facebook Lives!
We hope you enjoyed this podcast! Please take a moment and leave us a rating and review over on Apple Podcasts – we would be grateful! This will help get our podcast out to others who may enjoy it. We promise to read your reviews and consider your feedback. This show is for you.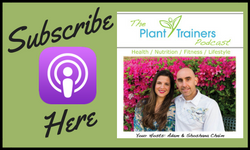 Please subscribe to The Plant Trainers Podcast on your favorite podcasting platform.



Help us by spreading the news about our totally awesome Podcast!
Click here for a list of our services