Print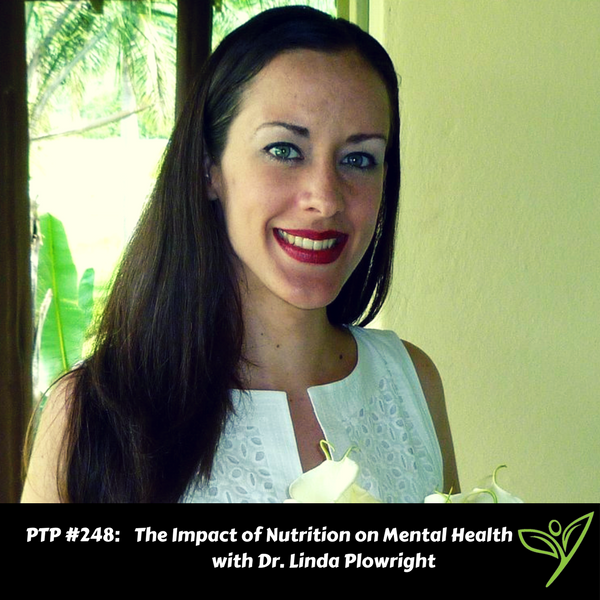 Podcast: Play in new window | Download
Subscribe: Apple Podcasts | Google Podcasts | Spotify | Stitcher | TuneIn | RSS

In today's episode of The Plant Trainers Podcast, we talk to Dr. Linda Plowright about the impact of nutrition on mental health. Dr. Plowright has made the strong correlation between eating a plant-based diet and your overall mental health and mental illness. She helps us understand all the differences between specific mood disorders. In today's busy life it seems like everyone spirals out of control every now and then, so being able to recognize the signs of needing help is imperative. You'll be shocked to hear what she has to say about the microbiome. This is an important episode to share with anyone who is affected by poor mental health or mental illness and their support systems. We do hope you share on Facebook, Instagram or any other form of social media to show your support for those suffering and thriving with mental illness.
Dr. Linda Plowright is a psychiatrist working in London, Ontario. She has a fellowship in Integrative Medicine through the University of Arizona College of Medicine and she is an adjunct professor in the Department of Psychiatry at the University of Western Ontario. She is on staff at the Child and Parent Resource Institute (CPRI) in the Dual Diagnosis Program and at Parkwood Institute in the Operational Stress Injury Clinic. Her professional interests include Integrative Medicine (including nutrition, exercise, sleep and stress management), mindfulness, clinical hypnosis, trauma and cross-cultural health.
In this episode we discuss:
Mental illness is not weakness

How you know it's an illness

Linda's dictionary definitions for important mental health issues

Does medication work?

Rural vs urban

Diet/nutrition and mental illness

Microbiome and mental health

Inflammation

Building a healthy brain  

Side effects

Full team approach

Actionable steps for supporting your mental illness

Linda's Message for the masses




Links to things we mentioned:
Thank you to our sponsor, Le Grand Power of Plants – "Let Your Food Be Your Remedy"
Dr. Linda Plowright's Education Department Email –> cpri.educate@ontario.ca 
Mental Illness – PTP006
Thank you to this month's Patrons for supporting us on Patreon:
"Joe"
Millie Pearson
Mary Lou Fusi
Carmen Fanous
Emily Iaconelli
Spanish Armada
Michele Olender


Don't forget to contact us at info@planttrainers.com with your question for our Plant Trainers Facebook Lives!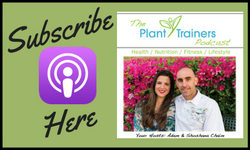 We hope you enjoyed this podcast! Please take a moment and leave us a rating and review over on Apple Podcasts – we would be grateful! This will help get our podcast out to others who may enjoy it. We promise to read your reviews and consider your feedback. This show is for you.
Please subscribe to The Plant Trainers Podcast on Apple Podcasts, Stitcher, iHeart Radio or Player.FM so you will know when we release a new episode. We're also available to Listen on Google Play Music!
Help us by spreading the news about our totally awesome Podcast!
Click here for a list of our services