Print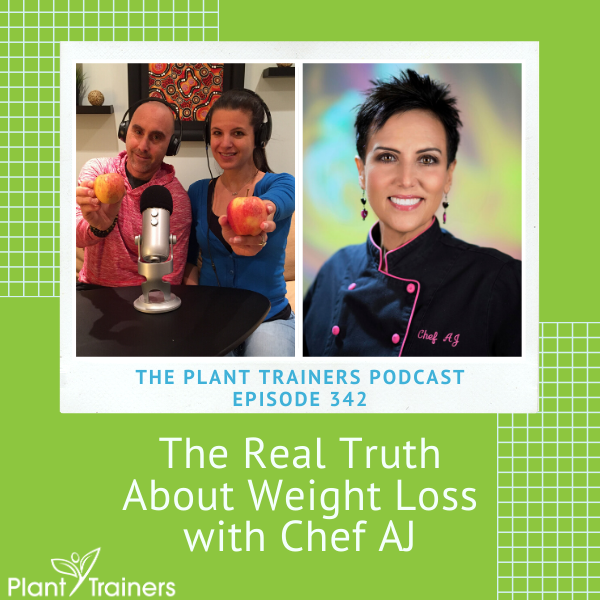 Podcast: Play in new window | Download
Subscribe: Apple Podcasts | Google Podcasts | Spotify | Stitcher | TuneIn | RSS

In this episode of The Plant Trainers Podcast, we talk with Chef AJ about the ins and outs of weight loss and how to do it right. It's always great hanging out with Chef AJ whether we are presenting at conferences with her or attending the conferences ourselves. Chef AJ was on the podcast a few years back for episode 211. Did you know that there is a Vegetarian Hall of Fame…or is there?
Find out in this episode. We cover a lot of what you need to now about weight loss like if skinny people can be fat too, portion control, and other dieting myths.
Chef AJ has been devoted to a plant-exclusive diet for over 42 years. She is the host of the television series Healthy Living with Chef AJ which airs on Foody TV. A chef, culinary instructor and professional speaker, she is author of the popular book Unprocessed: How to Achieve Vibrant Health and Your Ideal Weight, which chronicles her journey from an obese junk-food vegan faced with a diagnosis of pre-cancerous polyps, to learning how to create foods that nourish and heal the body.
Her latest bestselling book The Secrets to Ultimate Weight Loss: A Revolutionary Approach to Conquer Cravings, Overcome Food Addiction and Lose Weight Without Going Hungry has received glowing endorsement by many luminaries in the plant-based movement.
Chef AJ was the Executive Pastry Chef at Santé Restaurant in Los Angeles. She was famous for her sugar, oil, salt, and gluten-free desserts which use the fruit, the whole fruit, and nothing but the whole fruit. These recipes can be found in her upcoming book A Date With Dessert. She is the creator of the Ultimate Weight Loss Program and has helped hundreds of people achieve the health and the body that they deserve. Chef AJ is proud to say that her IQ is higher than her cholesterol.
And we encourage you to hurry and to sign up for her upcoming The Real Truth About Weight Loss Summit running Feb 8-16 where she interviews the worlds leading experts on weight loss. Sign up for Free.
In this episode we discuss:
Activism big and small

Vegetarian Hall of Fame

Calorie density

Carrying excess weight

Skinny people can be fat too

Portion control

High School math and comedy

Kids and obesity

Tips for good health starting now
Links to things we mentioned:
The Real Truth About Weight Loss Summit
Chef AJ – Website, Instagram, Facebook, Twitter
FREE 2-week Trial in Feel Fabulous Over Forty
Unprocessed: How to Achieve Vibrant Health and Your Ideal Weight by Chef AJ
Ultimate Weight Loss with Chef AJ – PTP211
How Not To Die with Michael Greger M.D. – PTP206
A Forefather of Plant-Based Nutrition, Dr. Caldwell Esselstyn – PTP208
Making The World A Kinder Place with John Oberg – PTP331
The Psychology of Healthy Habits with Dr. Jen Howk – PTP334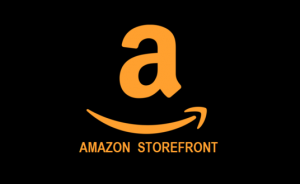 Thank you to this month's Patrons for supporting us on
Patreon
:
Millie Pearson
Mary Lou Fusi
Emily Iaconelli
Spanish Armada
Michele Olender
Dan Pokorney
Mark Jeffrey Johnson


Don't forget to contact us at info@planttrainers.com with your questions!
We hope you enjoyed this podcast! Please take a moment and leave us a rating and review over on Apple Podcasts – we would be grateful! This will help get our podcast out to others who may enjoy it. We promise to read your reviews and consider your feedback. This show is for you.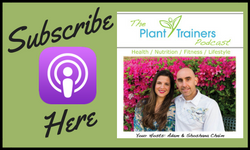 Please subscribe to The Plant Trainers Podcast on your favorite podcasting platform.



Help us by spreading the news about our totally awesome Podcast!
Click here for a list of our services