Print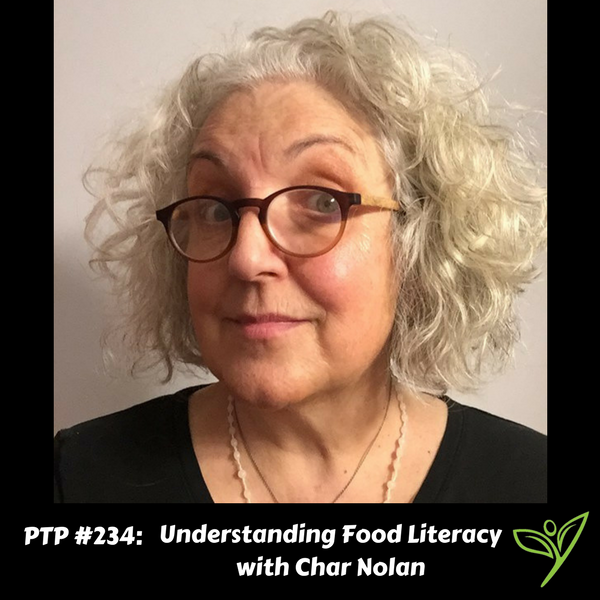 Podcast: Play in new window | Download
Subscribe: Apple Podcasts | Google Podcasts | Spotify | Stitcher | TuneIn | RSS

In today's episode of The Plant Trainers Podcast, we talk with Char Nolan about understanding food literacy and how it differs in affluent and impoverished areas. If you are not familiar with food literacy yet, you will be. And you'll want to share this episode with any parent, educator or human you know. But the truth is, food literacy is not just for kids…adults have a big disconnect with food as many don't understand where it comes from, what effects processing has on our food and how foods affect our health. Let's face it, with the convenience of prepared foods in grocery stores and restaurants there is a lack of planning and skill we need to make healthy choices.
Char Nolan is a woman of many hats. She is first and foremost (unofficially) THE Philadelphia plant-based advocate. She is a Rouxbe certified chef, a food literacy educator, eCornell Plant-Based Nutrition graduate and more. She has worked alongside some of the greatest influencers in plant-based nutrition. You'll get to see her passion about her latest project in our chat today.
Char helps us understand how food deserts and impoverished communities are at a huge disadvantage and how we all need to be food literacy enthusiasts. Stay tuned right till the end to join us in the #plantkindness revolution and help pay it forward.
In this episode we discuss:
Finding Plant-Based

Commercials on tv

Food literacy

The origins of food

Snap and food deserts

Where kids are learning about food

Yummy Foods Activity Book For Kids

How to get kids involved in food literacy at home

Getting food literacy into the schools

Actionable tips to start with today
Links to things we mentioned:
Thank you to our sponsor, Health IQ. To see if you qualify, get your free quote today at healthiq.com/planttrainers or mention the promo code "Plant Trainers" when you talk to a Health IQ agent.
Char Nolan – Instagram, Twitter
Yummy Foods Activity Book For Kids
Thank you to this month's Patrons for supporting us on Patreon:
"Joe"
Millie Pearson
Stu Dolnick
Mary Lou Fusi
Carmen Fanous
Emily Iaconelli
Spanish Armada


Don't forget to contact us at info@planttrainers.com with your question for our Plant Trainers Facebook Lives!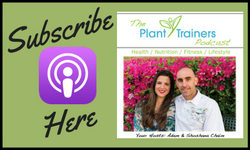 We hope you enjoyed this podcast! Please take a moment and leave us a rating and review over on Apple Podcasts – we would be grateful! This will help get our podcast out to others who may enjoy it. We promise to read your reviews and consider your feedback. This show is for you.
Please subscribe to The Plant Trainers Podcast on Apple Podcasts, Stitcher, iHeart Radio or Player.FM so you will know when we release a new episode. We're also available to Listen on Google Play Music!
Help us by spreading the news about our totally awesome Podcast!
Click here for a list of our services