Print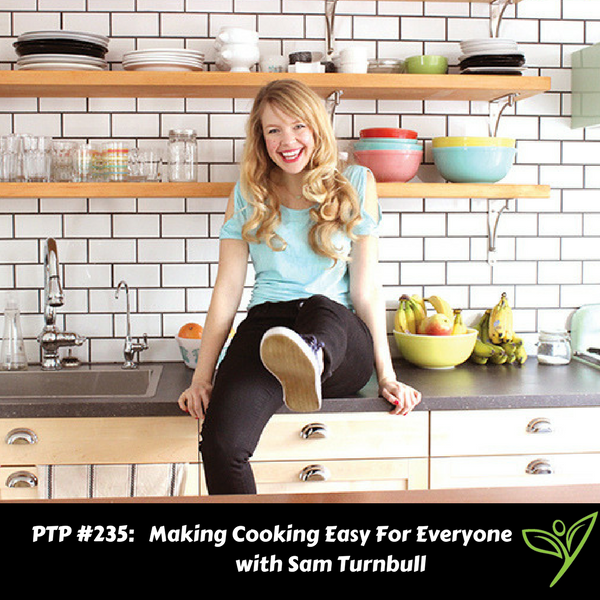 Podcast: Play in new window | Download
Subscribe: Apple Podcasts | Google Podcasts | Spotify | Stitcher | TuneIn | RSS

In today's episode of The Plant Trainers Podcast, we talk to Sam Turnbull about making vegan cooking easy for everyone.  A lot of people think they have to eat like a rabbit if they adopt a vegan diet and don't end up making a change despite their understanding that this can make a difference in their health and for the environment. We talk to Sam about how she has "veganized" her favorite comfort foods and made them affordable and simple for everyone. Sam doesn't get wrapped up with fancy superfood ingredients and we can attest that flavor is never compromised with her recipes.
This show is going to give you everything you need for keeping costs down, the ingredient lists short, and it will even get you thinking about what you can make for your loved ones on Valentine's Day this year. We hope you're not hungry now, but you definitely will be by the end of this episode.
Sam Turnbull is the creative voice and vision behind the popular blog It Doesn't Taste Like Chicken, author of the cookbook Fuss-Free Vegan, and now a new YouTuber. Growing up in a family of foodies, chefs, butchers, and hunters, (yep, it's true), Sam was determined to prove that vegan cooking didn't have to be all kale and quinoa. Her easy, comforting, satisfying, and totally non-scary recipes struck a chord with vegans, vegetarians, and even carnivores everywhere. Sam's first cookbook has been met with rave reviews and is already in its second printing after only one month since being release. She also won the #LoveLentils competition and had the honor of filming a cooking show with Chef Michael Smith.
In this episode we discuss:
"It Doesn't Taste Like Chicken"

Becoming vegan

Following her passion

Calling food what it is as opposed to eating "un or mock"

Fave recipes from Fuss-Free Vegan: 101 Everyday Comfort Food Favorites, Veganized

Must have staples for the kitchen

Secrets to keeping costs down in vegan cooking

Simple recipes

Mistakes people make when starting to cook vegan

Making cooking easy for everyone

The perfect Valentine's Day menu

Actionable tips to start vegan cooking today
Links to things we mentioned:
Thank you to our sponsor, Health IQ. To see if you qualify, get your free quote today at healthiq.com/planttrainers or mention the promo code "Plant Trainers" when you talk to a Health IQ agent.
Yummy Foods Activity Book For Kids
Sam Turnbull's Website, Facebook, Instagram, Twitter, Pinterest, YouTube
Fuss-Free Vegan: 101 Everyday Comfort Food Favorites, Veganized by Sam Turnbull  
Thank you to this month's Patrons for supporting us on Patreon:
"Joe"
Millie Pearson
Stu Dolnick
Mary Lou Fusi
Carmen Fanous
Emily Iaconelli
Spanish Armada


Don't forget to contact us at info@planttrainers.com with your question for our Plant Trainers Facebook Lives!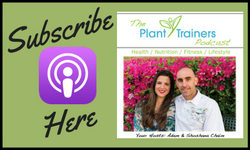 We hope you enjoyed this podcast! Please take a moment and leave us a rating and review over on Apple Podcasts – we would be grateful! This will help get our podcast out to others who may enjoy it. We promise to read your reviews and consider your feedback. This show is for you.
Please subscribe to The Plant Trainers Podcast on Apple Podcasts, Stitcher, iHeart Radio or Player.FM so you will know when we release a new episode. We're also available to Listen on Google Play Music!
Help us by spreading the news about our totally awesome Podcast!
Click here for a list of our services