Print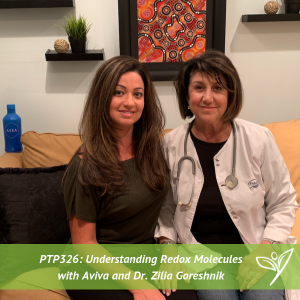 Podcast: Play in new window | Download
Subscribe: Apple Podcasts | Google Podcasts | Spotify | Stitcher | TuneIn | RSS

In this episode of The Plant Trainers Podcast, we talk with Dr. Zilia Goreshnik and Aviva Goreshnik who are both experts in the biotechnology of redox molecules. Redox signaling molecules are being studied in many big universities across the United States. Nutrition plays a HUGE part in impacting our cellular health. We need to recognize that we live and die at the cellular level and our cells live and die at the redox level.
The redox molecules are responsible for cellular communication and detecting, protecting, repairing and replacing our cells. They work as labourers using all the amazing nutrients we put in our body to fight against illness, maintain proper hormonal balance and even perform in athletics at our peak. We explore the science behind redox molecules and the importance of them.  We also share some stories of how supplementing with them has not only changed lives but given life back again to so many people.
Please share this with anyone in your life who is not living their best self even if they have resisted your plant-based approach before, as this can be a stand-alone tool for anyone's body to heal regardless of diet.
If you'd like to know more or even try it for yourself, contact us at info@planttrainers.com and we will make sure you get the Plant Trainers 30% discount, give you the information you need to learn more, and help coach you on this journey.
Who are they?
Dr. Zilia Goreshnik graduated in 1969 in Russia as a medical doctor specialized in pediatrics. During her active years in pediatrics, she was working in Russia and then later in Israel as a consulting pediatrician for special cases in children. She practiced pediatrics for 15 years and had published numerous articles in international journals and lectured in various seminars.
In 1982, she passed the Canadian Evaluation Examination for Foreign Medical Doctors in Canada, She became a professor in the College of Naturopathic Medicine where she was teaching differential diagnosis and children diseases. Graduated as a Doctor of Naturopathy, she continues to work with students in the college and the office. After more than 50 years of practicing medicine, Dr. Zilia has successfully helped hundreds of people to regain their health and therefore live a better quality of life.
Aviva Goreshnik, BA, B.Ed, CHRM is an ASEA Executive overseeing a network of over 3000 individuals dedicated to changing the world one cell at a time. With her vast product knowledge, she is able to address questions, offer explanations and explain how redox-signaling molecules can benefit virtually everyone, irrespective of the symptoms and situations they are facing. Most importantly, she has helped hundreds get their lives back when they thought there was no other place to go.
Understanding the science, she can reference the research and provide stunning testimonials for virtually all situations. Applauded for her innovative entrepreneurial approach and the conceptualization and implementation of the 'Coffee Talks' tool, she has won multiple awards, trips, and accolades for her outstanding performance. Accordingly, she is recognized as ASEA's premier voice centered in Canada.
In this episode we discuss:
Naturopathy vs homeopathy

Pharmaceutical

Antibiotics

Cellular breakdown

Growing up without conventional medicine

The importance of salt and water

Redox and disease

What are redox molecules

What happens without redox

Helping others

Finding out more
Links to things we mentioned:
Shoshana is giving out a complimentary call for anyone who would like to know more or visit this site.
Redox and ASEA overview
What is Redox (8-minute cartoon) 
Team Unstoppable with Sponsored Athlete Michael DiDonato – PTP281
The Inspiring & Motivating Josh LaJaunie – PTP207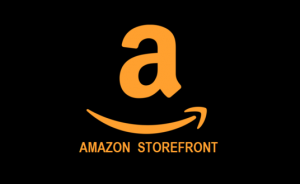 Thank you to this month's Patrons for supporting us on
Patreon
:
"Joe"
Millie Pearson
Mary Lou Fusi
Carmen Fanous
Emily Iaconelli
Spanish Armada
Michele Olender
Dan Pokorney


Don't forget to contact us at info@planttrainers.com with your questions!
We hope you enjoyed this podcast! Please take a moment and leave us a rating and review over on Apple Podcasts – we would be grateful! This will help get our podcast out to others who may enjoy it. We promise to read your reviews and consider your feedback. This show is for you.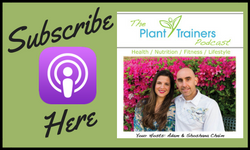 Please subscribe to The Plant Trainers Podcast on your favorite podcasting platform.



Help us by spreading the news about our totally awesome Podcast!
Click here for a list of our services