Print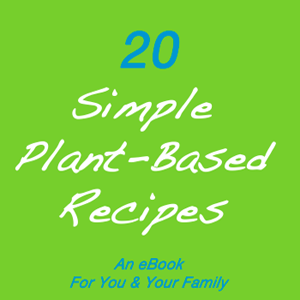 When we picture the perfect meal we see ourselves outside in the yard serving a family style plant-based meal. The sky is bright and everyone has had a hand in the preparation. We are all laughing and smiling as we pass around the food and share the highlights of the week.
With the busy hustle and bustle of life we are happy when we can achieve only a bit of this picture each night. But we know it all begins with feeding our bodies and families high quality, unprocessed plant-based food. That is why we have put this eBook together.
In this eBook we provide you with 20 plant-based, gluten-free recipes our family enjoys together. Each uses fresh and simple ingredients with easy step-by-step directions so you don't have to worry about the 'what' and 'how'. Now you can concentrate on bringing your family together for healthy, nutritious meals you can all enjoy together, even on the busiest of days.
Here's a sneak peak at what's inside: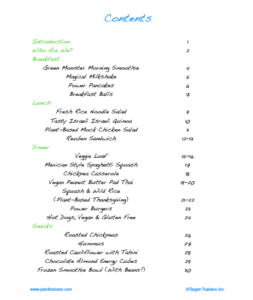 Do you want to create lifelong healthy eating habits for your family? Are you looking to help prevent heart disease, cancer and chronic diseases? Are you looking for guidance with your plant-based nutrition? We can help. If you are a MOM who is serious about getting results, you may be eligible for a FREE 30-minute Skype or phone consultation, where we can help you with your goals NOW. Easily book your session HERE. 
If you're a MOM looking to become more plant-based, why not join our Facebook Group?
Click here for a list of our services