Print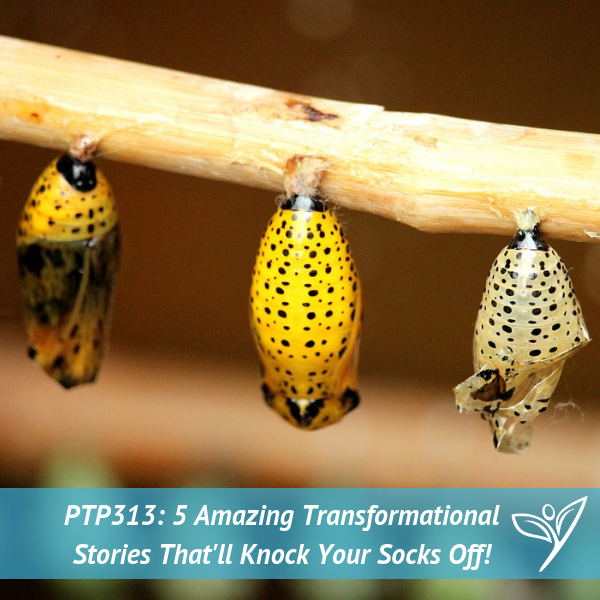 Podcast: Play in new window | Download
Subscribe: Apple Podcasts | Google Podcasts | Spotify | Stitcher | TuneIn | RSS

In this episode of the Plant Trainers Podcast, Shoshana talks all about 5 amazing transformational stories that have been featured here on our podcast. The truth is since we made this video we have had so many more amazing transformational stories. These stories keep getting better and better. Each one is unique from demographics to size to how they decided it was time to make a change and what tools they use to actually get there.
But one thing that they all have in common is that they had tried so many times before to get healthy, and through a plant-based diet, scientific evidence, and social proof, they were able to get hold of their life and eventually start helping others as well. If you like the little summaries that you're about to hear be sure to go back to that episode of The Planters Podcast and give a listen to the whole thing. You can also share these transformational stories with someone you love.
Links to things we mentioned:
ENERGYBits – use "planttrainers" at checkout for a discount!
Facebook group – Plant-Based Health, Nutrition and Fitness
Food Addiction – From Addict To Athlete with Dave Wiskowski – PTP085
Treating Drug Addiction Through A Plant-Based Diet with Adam Sud – PTP151
Overcoming Diseases & Giving Back with Shannon Farrell – PTP179
The Inspiring & Motivating Josh LaJaunie – PTP207
Weight Loss & Ehlers-Danlos Syndrome with Tim Kaufman – PTP209
Becoming A Plant-Based Family of 8 with Jessica Dugas – PTP221
Support Leads To Success with Heather Kaufman – PTP228
Surviving A Heart Attack and Being Flatlined with Dave Willits – PTP 251
Beating Cancer and Losing 300lbs with Justin and Erin Greener – PTP293
Dropping 150 Pounds and Gaining Muscle with Richard Hubbard – PTP304
Watch this podcast in its video form
Thank you to this month's Patrons for supporting us on
Patreon
:
"Joe"
Millie Pearson
Mary Lou Fusi
Carmen Fanous
Emily Iaconelli
Spanish Armada
Michele Olender
Dan Pokorney


Don't forget to contact us at info@planttrainers.com with your questions!
We hope you enjoyed this podcast! Please take a moment and leave us a rating and review over on Apple Podcasts – we would be grateful! This will help get our podcast out to others who may enjoy it. We promise to read your reviews and consider your feedback. This show is for you.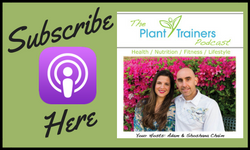 Please subscribe to The Plant Trainers Podcast on your favorite podcasting platform.



Help us by spreading the news about our totally awesome Podcast!
Click here for a list of our services