Print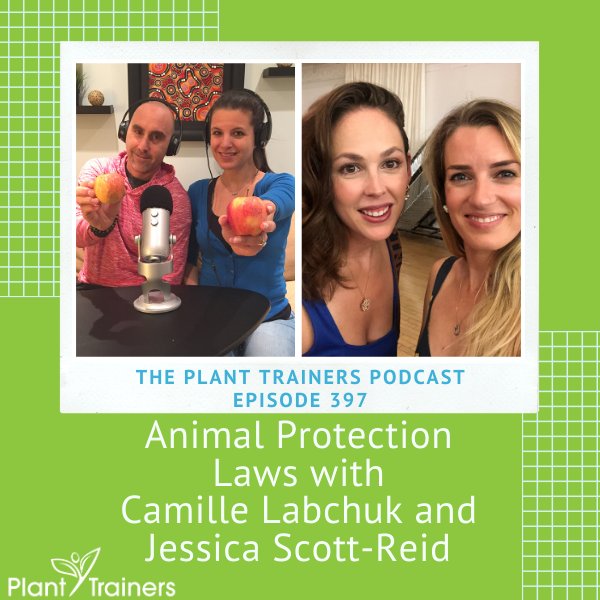 Podcast: Play in new window | Download
Subscribe: Apple Podcasts | Google Podcasts | Spotify | Stitcher | TuneIn | RSS

In this episode of The Plant Trainers Podcast, we talk with Camille Labchuck and Jessica Scott-Reid all about animal protection laws in North America. If you have ever wondered if there are laws protecting wildlife, livestock, or even your pets, this is the podcast for you. We talk about the work Camille did with Animal Justice to "Free Willie" and what they are working on now. They both talk to us about transportation laws, fur farming, Ag Gag laws, adopting animals and so much more.
Camille Labchuk is an animal rights lawyer and executive director of Animal Justice—Canada's only animal law advocacy organization. Under her leadership, Animal Justice fights legal cases in courtrooms across the country, works to pass groundbreaking new laws, and ensures industries are held accountable for illegal animal cruelty.
Camille has litigated to advance animals' legal interests at all levels of court, including before the Supreme Court of Canada. She regularly testifies before legislative committees, and was instrumental in passing a precedent-setting national ban on whale and dolphin captivity in 2019. She has filed false advertising complaints against companies making misleading humane claims; documented Canada's commercial seal slaughter; and exposed hidden suffering behind the closed doors of farms and zoos through undercover investigations. Camille also regularly defends and protects the rights of animal advocates. Camille is a frequent lecturer on animal law, co-host of the Paw & Order podcast, and a regular contributor to national publications like the Globe and Mail and the Toronto Star.
Jessica Scott-Reid is a journalist and animal advocate. She covers animal and vegan topics for media across Canada and beyond, including The Globe and Mail, Toronto Star, Winnipeg Free Press, Sentient Media, Planet Friendly News, and Tenderly Magazine. She is also a co-host of the Paw & Order Podcast.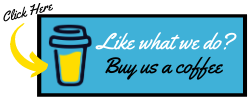 In this episode we discuss:
Finding plant-based

PETA

Animal Justice

Animal protection laws

Transportation laws of live stock

Farming laws

Laws for pets

Adopt don't shop

Hot topics for upcoming laws

Fur farming

Mink farming and COVID

Whale and dolphin band

Ag Gag Laws

Animal Justice Academy
Links to things we mentioned:
Biofy Limitless Greens – Grab your coupon
Plant-Based Comfort Foods – eCookBook
Camille Labchuk – Instagram, Twitter
Jessica Scott-Reid – Facebook, Instagram, Twitter
Animal Justice – Website, Facebook, Instagram, Twitter, YouTube
The Food Guide Policy Progress with Anna Pippus – PTP242
Compassion Over Killing with Undercover Investigator, Scott David – PTP222
Making The World A Kinder Place with John Oberg – PTP331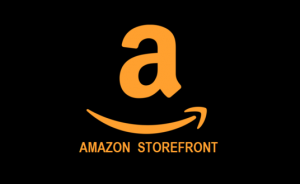 Thank you to this month's Patrons for supporting us on
Patreon
:
Millie Pearson
Mary Lou Fusi
Spanish Armada
Mark Jeffrey Johnson


Don't forget to contact us at info@planttrainers.com with your questions!
We hope you enjoyed this podcast! Please take a moment and leave us a rating and review over on Apple Podcasts – we would be grateful! This will help get our podcast out to others who may enjoy it. We promise to read your reviews and consider your feedback. This show is for you.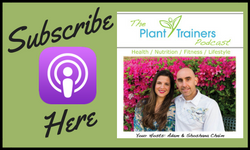 Please subscribe to The Plant Trainers Podcast on your favorite podcasting platform.

Help us by spreading the news about our totally awesome Podcast!
Click here for a list of our services