Print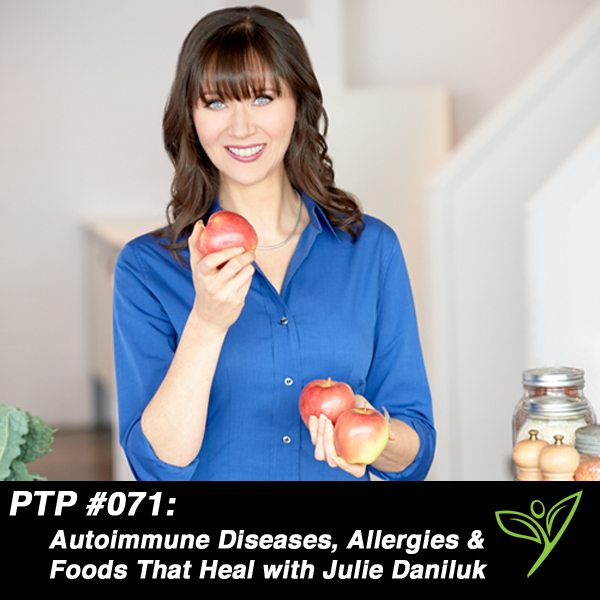 Podcast: Play in new window | Download
Subscribe: Apple Podcasts | Google Podcasts | Spotify | Stitcher | TuneIn | RSS
In today's episode of The Plant Trainers Podcast we talk to Nutritionist Julie Daniluk, RHN, to kick off Nutrition Month. We look at autoimmune disease and how food can serve as medication to heal the body and maybe even bring people into remission. We look at foods for their healing properties as well as how they affect children and adults both negatively and positively. Julie is full of great information, good energy and love and warmth.
Julie hosts Healthy Gourmet on the Oprah Winfrey Network (OWN), a reality cooking show that looks at the ongoing battle between taste and nutrition. Her award-winning bestseller, Meals That Heal Inflammation, has helped over 100,000 people enjoy allergy-free foods that taste great and assist the body in the healing process. Her new book, Slimming Meals That Heal, explores why inflammation causes weight gain and how anti-inflammatory superfoods shed pounds without dieting. Julie has appeared on hundreds of television and radio shows including The Dr. Oz Show and is a resident expert for The Marilyn Denis Show and Reader's Digest.
In this episode we discuss:
Foraging

Julie Daniluk's story

Autoimmune Disease

Autoimmune Disease and fibre

Healing Autoimmune disease and a leaky gut

Children and Autoimmune disease

Sugar

Developing children's pallets

Julie Daniluk's top 3 plant-based foods & Worse 3 plant-based foods

Ginger and Turmeric

Acne

Foods from around the world
Links to things we mentioned:
Julie Daniluk's Website, Facebook, Twitter, Linkedin, YouTube
Julie's free online Fundamentals of Anti-Inflammatory Program
How Not To Die with Michael Greger M.D.


Don't forget to contact us at info@planttrainers.com with your question for our Plant Trainers Facebook Lives!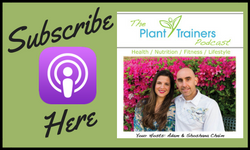 We hope you enjoyed this podcast! Please take a moment and leave us a rating and review over on Apple Podcasts – we would be grateful! This will help get our podcast out to others who may enjoy it. We promise to read your reviews and consider your feedback. This show is for you.
Please subscribe to The Plant Trainers Podcast on Apple Podcasts, Stitcher, iHeart Radio or Player.FM so you will know when we release a new episode. We're also available to Listen on Google Play Music!
Help us by spreading the news about our totally awesome Podcast!
Click here for a list of our services