Print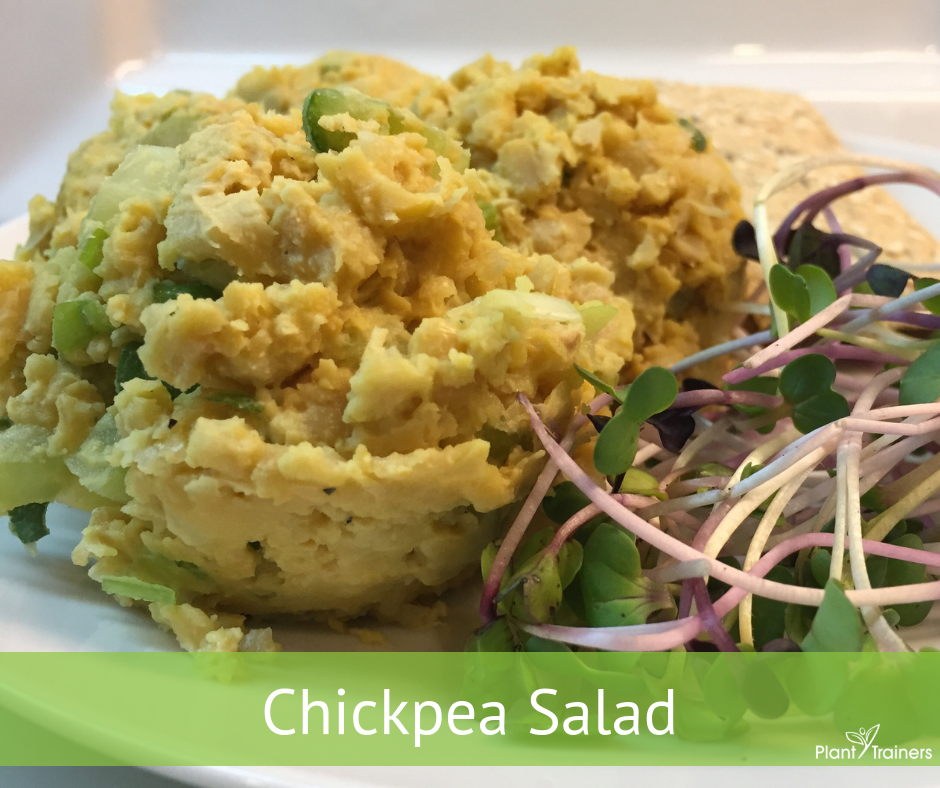 I can't believe this vegan egg salad is really chickpea salad and is a hit for brunch and lunch plans. It even does a great job at topping green salads or you can place it on some bread with onions, tomatoes and eat it as a sandwich or open-faced! Sometimes we use some nice romaine leaves, kale leaves or chard and make little wraps! 
Many plant-based or vegan peeps will crave an egg salad like their mommas used to make. It seems like every family has its own add-in. Some like parsley, some like dill and some like tomato. Feel free to get creative and make it like mamma used to!
Chickpea Salad
Ingredients:
1 can or 1.5 cups of cooked chickpeas, drained and rinsed

2 celery stalk diced small

3-4 Tbsp. of red onion diced small (or use green onion or any onion you like)

2-3 Tbsp. vegan mayo or mustard of your choice (use yellow mustard for a mild flavour or use brown/Sweet with Heat for a bit more kick!

Salt and pepper to taste (using black salt, which is actually a pink colour, gives it an eggy flavour…you can find this in most Indian grocery stores and health food stores)
Directions:

Smash the chickpeas with a potato masher or a fork until it looks like chopped egg salad or pulse in a food processor

Add in the rest of the ingredients and mix

Serve on a salad, in a sandwich or however you like!
Enjoy!
CLICK HERE TO WATCH THE FOOD DEMO
~ Plant Trainers