Print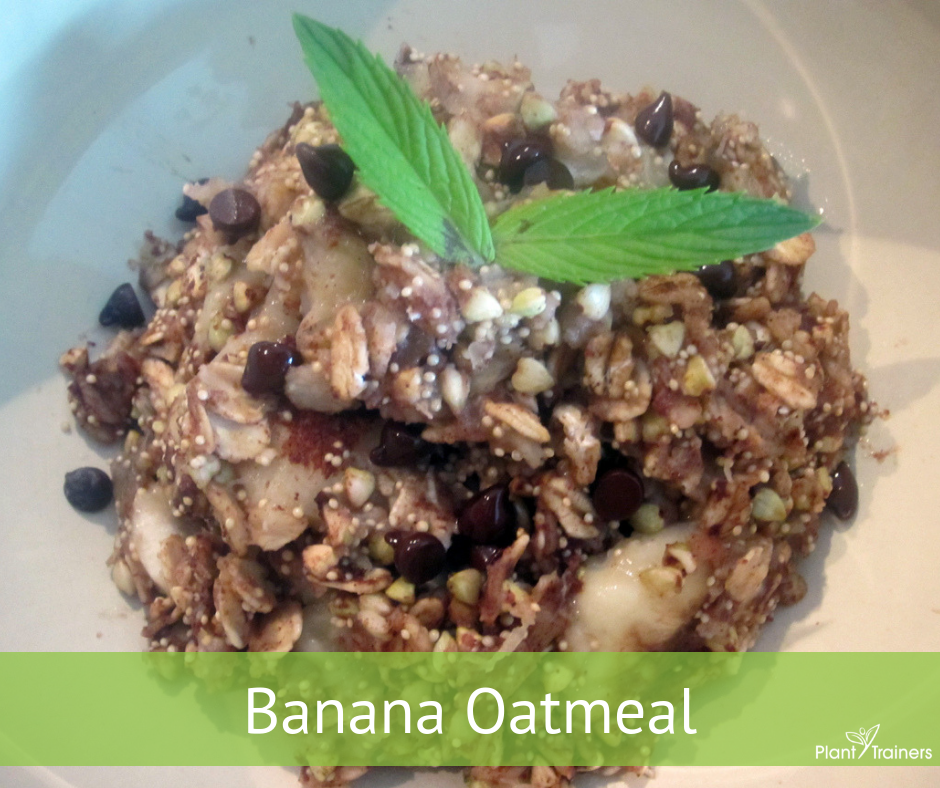 Our breakfasts during the week are pretty standard. We tend to have the same 2-3 go-to foods each morning. On the weekends we like to mix it up and experiment since we have the time and this is something we enjoy doing. Adam loves using different types of grains to make something warm, slightly crunchy and delicious and came up with this Banana Oatmeal. Of course it is plant-based and gluten free! This is one of his favourites recently.
Ingredients:
1 Tbsp coconut oil (or water)
2 bananas, sliced
1 cup of gluten free rolled oats
½ cup buckwheat groats (yes, this is GF)
¼ cup amaranth
1 tsp cinnamon
1 tsp raw cacao powder
½ cup water
1-3 Tbsp mini chocolate chips or berries (optional)
Directions:
Add the coconut oil (or water) to a hot pan
Add the sliced bananas and fry until soft
Mix the rolled oats, buckwheat groats and amaranth and add to the hot pan. Stir for a few minutes until well mixed
Next add the cinnamon and cacao powder
Add the water slowly and mix everything together. You'll notice the mixture clumps together. Add water until you have your desired texture
Mix in the chocolate chips or berries, but don't over mix
Let us know what you think in the comments below!
Enjoy!
~ Plant Trainers