Print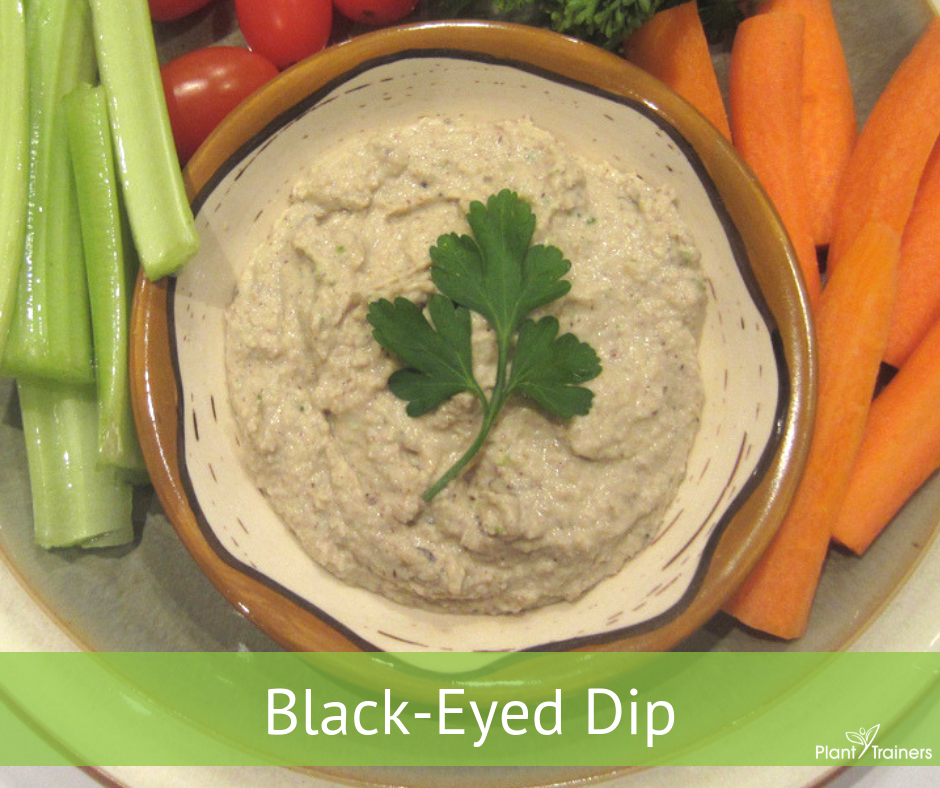 This is a great dip for spreading and dipping. I added it to my hummus rotation.
You know, just to change things up a bit!
Our son, R, eats it on gluten-free bread as a sandwich at school and Adam uses it with his daily veggies.
Ingredients:
2 1/2 cups of soaked and boiled black-eyed peas
1/4 cup of fresh lemon juice
4  decent sized garlic cloves minced
1 tsp cumin
1/2 cup of tahini
1/4 cup chopped parsley
salt and pepper to taste
Directions:
Combine all the ingredients in the food processor and let it run about 2 minutes. Stop it, scrape down the sides and let it run about 5 minutes more. This will ensure it is perfectly smooth.
 Enjoy..Let us know how it goes for you and how you served it!
~ Plant Trainers