Print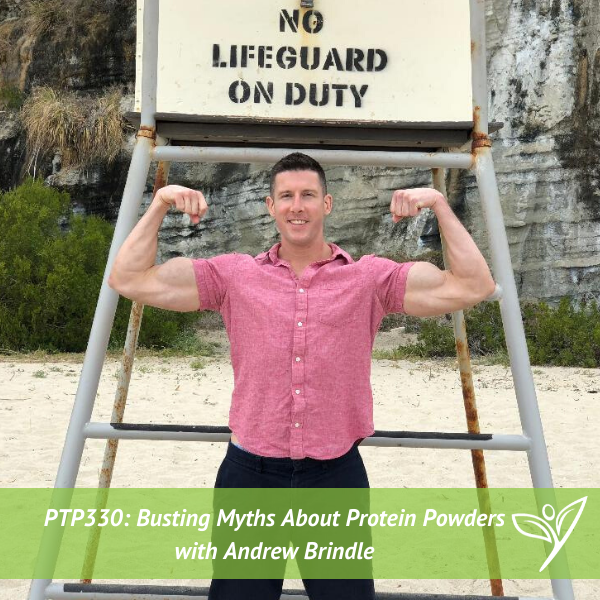 Podcast: Play in new window | Download
Subscribe: Apple Podcasts | Google Podcasts | Spotify | Stitcher | TuneIn | RSS

In this episode of The Plant Trainers Podcast, we talk with Andrew Brindle all about the ins and outs of protein powders. One of the most asked questions we get is "what protein powder do you use?" Our answer is usually "we don't". Sure, we have a jug sitting in our pantry that barely gets touched, saved for the days we are literally out of groceries. But the truth is, when we actually do use protein powder for the occasional smoothie or banana nice cream, we want it to be the best of the best. So we called on Andrew to let us know about protein powder myths, what could be in the jug that we just don't want and why so many people get that bloated feeling after certain shakes. 
Andrew Brindle is the 35-year-old founder and Chief Formulator of Real Pro Life Nutrition. He started the company 3 years ago when he saw a gap in the market for quality plant-based vegan protein. Andrew is based in Las Vegas, Nevada and is an avid plant-based fitness buff and jiu-jitsu competitor. He is a really smart guy and he's not afraid to disclose the industry's secrets because he has nothing to hide. 
We wanted to let you know that we have no financial affiliation with Real Pro Life Nutrition. Andrew  Brindle is such a source of knowledge on this aged old protein powder topic, and we knew he was the guy to have on the show to help answer everyone's questions. 
In this episode we discuss: 
His journey to health and plant-based 

Micronutrients and macronutrients 

Putting anything in a smoothie 

Do we really need protein powder? 

How much protein do we need? 

Source of protein 

Heavy Metals

Reading labels 

Protein and stomach issues 

How else to use protein powder in recipes 
Links to things we mentioned:
ENERGYBits – use "planttrainers" at checkout for a discount!
Speak to Shoshana about Redox Signaling Molecules – Shoshana is giving out a complimentary call for anyone who would like to know more or visit this site.
Andrew Brindle & Real Pro Life Nutrition – Website, Instagram, Facebook, Twitter
The Game Changers, Meat, Protein and Strength with James Wilks – PTP320
Busting The Protein Myth with Dr. Garth Davis – PTP212
Paleo, Protein & Purpose with Sid Garza-Hillman and Dr. Garth Davis – PTP201
So…Where Do You Get Your Protein?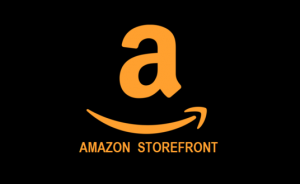 Thank you to this month's Patrons for supporting us on
Patreon
:
"Joe"
Millie Pearson
Mary Lou Fusi
Carmen Fanous
Emily Iaconelli
Spanish Armada
Michele Olender
Dan Pokorney


Don't forget to contact us at info@planttrainers.com with your questions!
We hope you enjoyed this podcast! Please take a moment and leave us a rating and review over on Apple Podcasts – we would be grateful! This will help get our podcast out to others who may enjoy it. We promise to read your reviews and consider your feedback. This show is for you.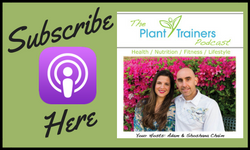 Please subscribe to The Plant Trainers Podcast on your favorite podcasting platform.



Help us by spreading the news about our totally awesome Podcast!
Click here for a list of our services