Print
Protein. The biggest question asked to plant-based people is… How do you get your protein? If I had a dollar for every time I heard that question, I would be able to buy a lot of protein. I guess I understand people's concern. After all we do need amino acids (which make up protein) for our bodies to be able to function and recover properly. But how much protein do we need? That's something that can be debated. The truth is… have you really ever heard of someone that was protein deficient? We have been trained (marketed) to think that we need an exorbitant amount of animal protein in our diets.
I won't get into conspiracy theories now – but this is not really the case. There are many communities around the world that function extremely well by eating plants as their main source of food, while others are eating animal protein only as their side dish – if they eat animal protein at all. If we even need the amount of protein the food guides tell us we do, can be easily debated. Another debate for another time is whether or not we need animal protein at all.
The recommended dietary allowance (RDA) of protein according to the Centers for Disease Control and Prevention (CDC) ranges from 10-35% of daily calories.  That is quite a range, don't you think?
Recommended Dietary Allowance for Protein
Grams of protein
needed each day
Children ages 1 – 3
13
Children ages 4 – 8
19
Children ages 9 – 13
34
Girls ages 14 – 18
46
Boys ages 14 – 18
52
Women ages 19 – 70+
46
Men ages 19 – 70+
56
How can we get protein from non animal sources?  It is really possible?  Well let's take a look:
I have written down everything my son (age 6) has eaten for a day and listed the protein. I have even been conservative while calculating some of the homemade meals like the pancakes and burgers.
Here's a list:
2 Power Pancakes ~4g
Five strawberries 0.4g
One banana 2g
One red Apple 0g
Two slices of gluten-free bread 2g
2 tablespoons of hummus 2g
1/2 cup of pretzels 1g
Three sheets of nori 3g
One Power Burger ~5g
Five baby potatoes 4g
One pear cut up 0.6g
The grand total here is 24g of protein. If I find a place to add one tablespoon of hemp hearts, I bump the total up by 5g to 29g of protein.  As you can see…it's really quite easy to get the arguably high amount of RDA for protein as recommended by the CDC.
So what's the overall point I am trying to make?
We do not have to give our children added meat or dairy foods to make sure we are getting enough protein into them, especially when the dairy products are filled with sugar or aspartame to be child friendly.  It's actually quite easy to get plenty of protein eating a plant-based diet.
I challenge you to do the math on your child's meals or even your own. Let us know how it adds up.
~Plant Trainers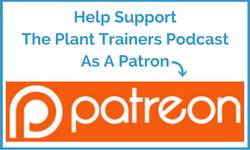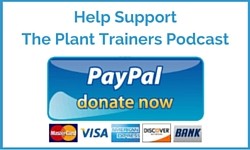 Don't forget to contact us at info@planttrainers.com with your question for our "Hey Plant Trainers" segment!

Do you want to create lifelong healthy eating habits for you or your family? Are you looking to help prevent heart disease, cancer and chronic diseases? Are you looking for guidance with your plant-based nutrition? We can help. If you are serious about getting results, you may be eligible for a FREE 30-minute Skype or phone consultation, where we can help you with your goals NOW. Easily book your session HERE. 
Subscribe to Adam's Journey by clicking here.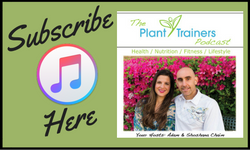 We hope you enjoyed this podcast! Please take a moment and leave us a rating and review over on iTunes – we would be grateful! This will help get our podcast out to others who may enjoy it. We promise to read your reviews and consider your feedback. This show is for you.
Please subscribe to The Plant Trainers Podcast on iTunes, Stitcher or Player.FM so you will know when we release a new episode. Now also available to Listen on Google Play Music!
Help us by spreading the news about our totally awesome Podcast!
Click here for a list of our services