Print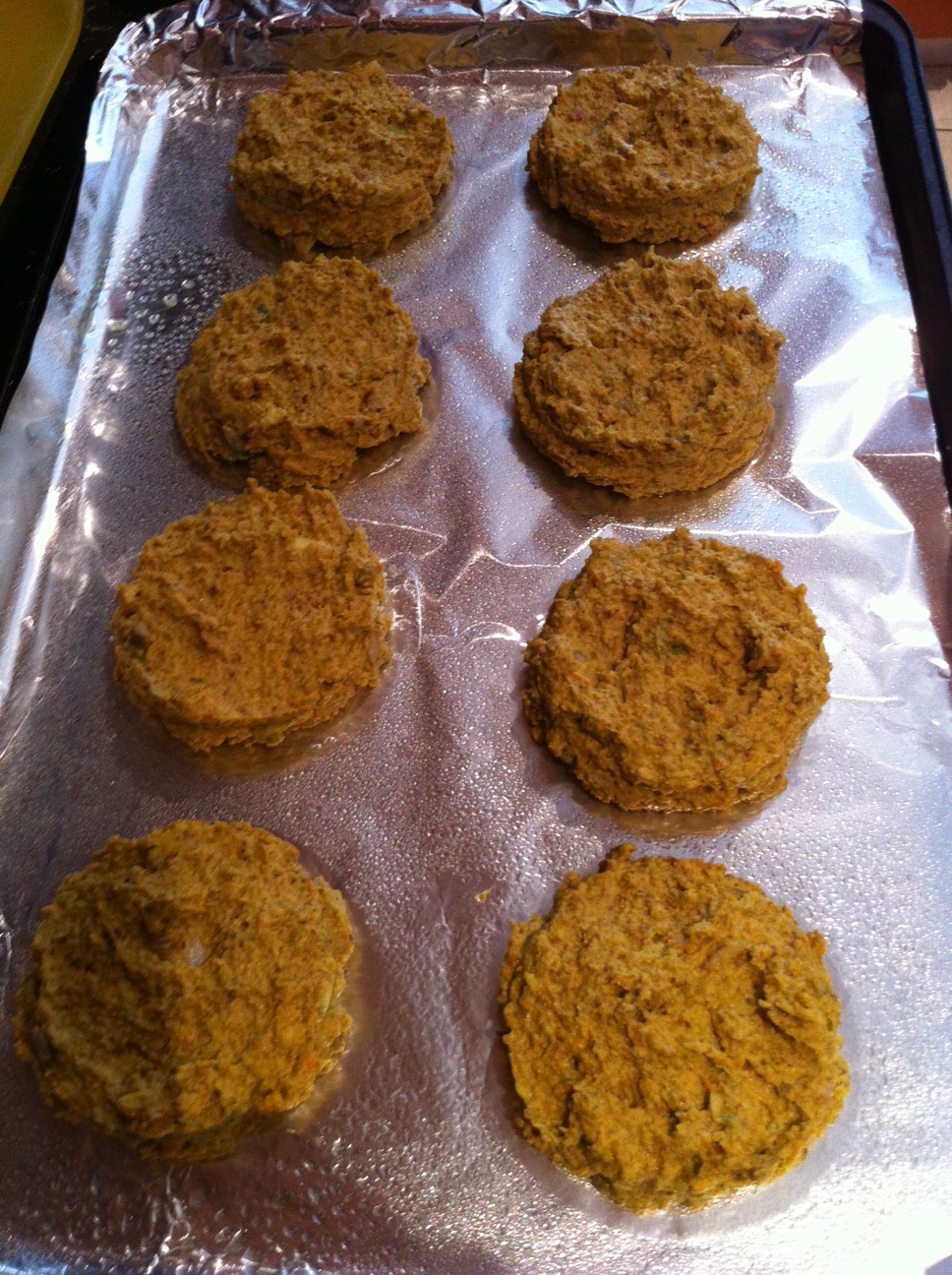 Evolution is a wonderful thing. Even good recipes need a change every now and again. We have made some minor adjustments to our Great Veggie Burger that we wanted to share with you…now we turned them into Power Burgers!
I always double the recipe and freeze the extra. It's perfect for the late work days. My daughter does not like the burger's "size", so I make nuggets or shapes for her and she eats them up with a smile! If you are short on the nuts or seeds, just replace equal amounts with another from the recipe. We also use burger night to add some fermented food into our diet. We add sauerkraut to the power burgers. YUM!
Sometimes I wrap the power burgers in collard greens, other times I crumble it over a salad. Every now and again I toast up an Aiden's Gluten-Free bun and indulge with some Vegenaise and a big slice of tomato.
Plant Trainers' Power Burgers
Ingredients:
2 cups ground raw almonds
1/2 cup green onions
2 carrots, grated
2 celery stalks, chopped
1/2 cup of mushrooms of your choice
1/2 cup ground flax
1/2 cup ground sunflower seeds
4 cloves garlic crushed
1 avocado
2 Tbsp apple cider vinegar
2 Tbsp coconut oil
sea salt and paprika to taste
Directions: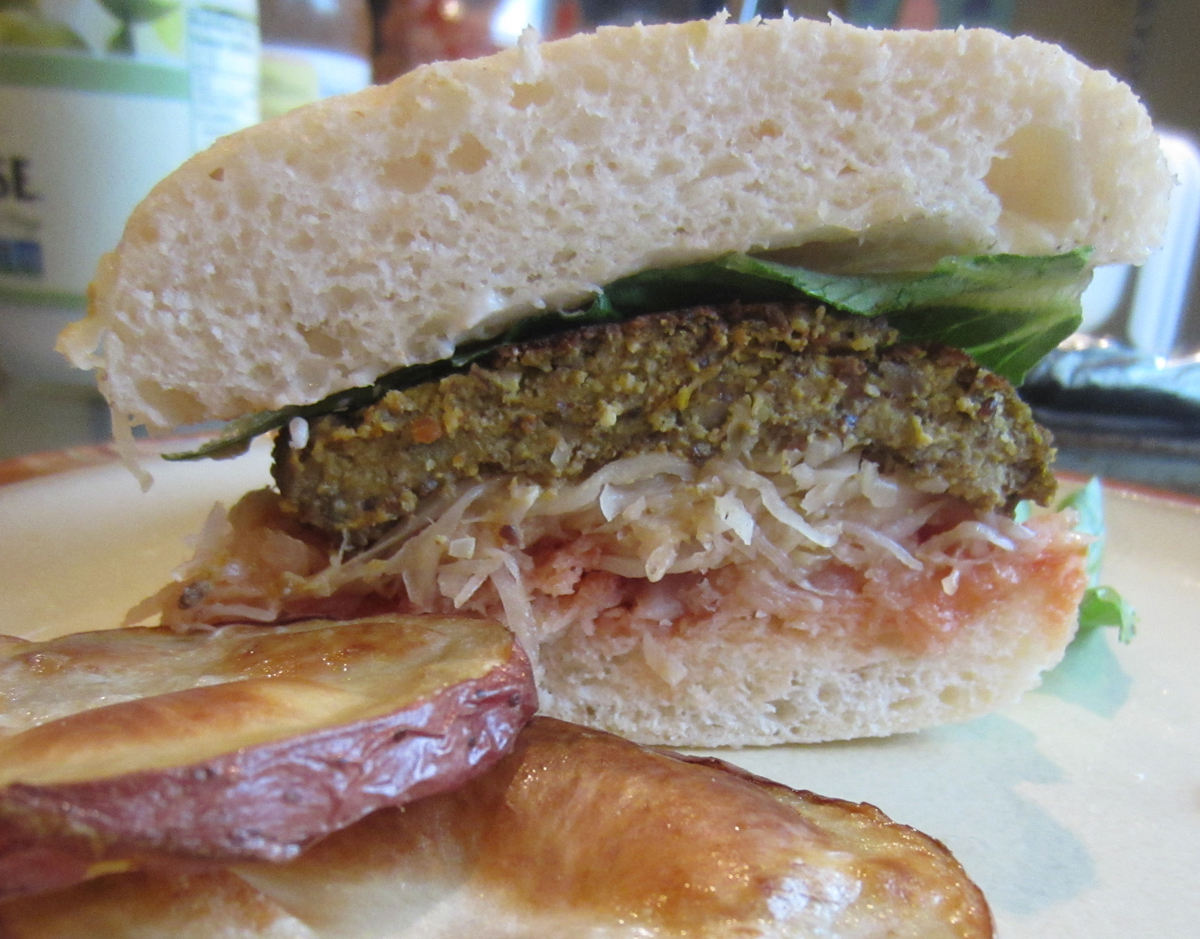 Process all the veggies, oil and vinegar in the processor until desired texture
In a bowl combine the mixture with the dry ingredients (Our kids like it smooth so I blend the veggies until they are very smooth. I also turn all the nuts and seeds into flour and then mix the two together with a wooden spoon until combined)
Line a baking sheet with parchment paper
I use the top ring of the Magic Bullet to make perfectly shaped and measured patties! (I use two spoons to make little nuggets for the kids)
Eat raw, fried or bake at 350 degrees for 30 min
This makes 10-12 power burgers
How do you like your burgers?
You can freeze them, just remember to use parchment paper between them!
Enjoy!
~ Plant Trainers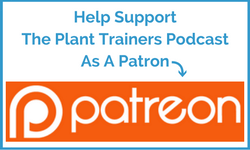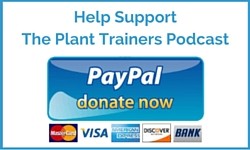 Don't forget to contact us at info@planttrainers.com with your question for our "Hey Plant Trainers" segment!

Do you want to create lifelong healthy eating habits for you or your family? Are you looking to help prevent heart disease, cancer and chronic diseases? Are you looking for guidance with your plant-based nutrition? We can help. If you are serious about getting results, you may be eligible for a FREE 30-minute Skype or phone consultation, where we can help you with your goals NOW. Easily book your session HERE. 
Subscribe to Adam's Journey by clicking here.
We hope you enjoyed this podcast! Please take a moment and leave us a rating and review over on iTunes – we would be grateful! This will help get our podcast out to others who may enjoy it. We promise to read your reviews and consider your feedback. This show is for you.
Please subscribe to The Plant Trainers Podcast on iTunes, Stitcher or Player.FM so you will know when we release a new episode. Now also available to Listen on Google Play Music!
Help us by spreading the news about our totally awesome Podcast!
Click here for a list of our services