Print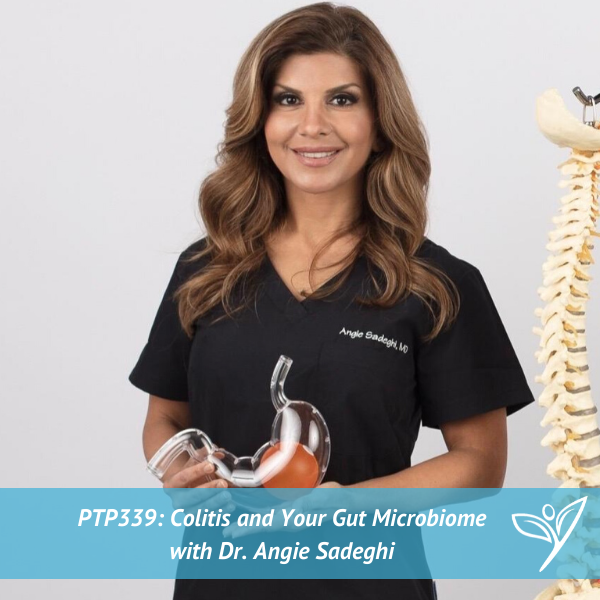 Podcast: Play in new window | Download
Subscribe: Apple Podcasts | Google Podcasts | Spotify | Stitcher | TuneIn | RSS

In this episode of The Plant Trainers Podcast, we talk with Dr. Angie Sadeghi all about the gut microbiome, more specifically Colitis, which is a perfect example of you never know where an episode of The Plant Trainers Podcast will take you as we were planning on talking about parasites…but somehow, we took a different route. We love Dr. Angie because she is so knowledgeable in all areas of health and has a really great way of explaining complicated ideas in simple ways so everyone can understand. If you know someone with IBS issues, especially if they say they cannot eat fibrous foods, then you are going to want to share this episode with them.
When it comes to the human wellness experience, Dr. Angie says, "My passion is to provide healing through an integrative approach to keep patients healthy and youthful." Dr. Angie understands that no single approach is right for every individual and so she offers a complete range of services to help individuals with gut problems, obesity, anti-aging, diabetes, heart disease, arthritis, chronic fatigue, chronic pain, and overall disease prevention.
Combining evidence-based medicine, her expertise in the digestive system, and her passion for physical fitness and plant-based nutrition, Dr. Angie has developed a comprehensive approach to helping patients recover from illness and live a healthy life. Additionally, she is part of a new movement called "The Plantrician Project" and is empowering individuals with the knowledge and benefits of whole food plant-based nutrition.
Dr. Angie Sadeghi is a diplomate of the American Board of Internal Medicine and a diplomate of the American Board of Gastroenterology. She has extensive training from the prestigious University of Southern California (USC) and demonstrates exceptional commitment to excellence in treating diseases of the digestive tract. Dr. Angie is featured in three documentaries as a leader in the field of plant-based fitness for health and weight loss. Other upcoming projects include a book, Trifecta of Rejuvenation and Health. She was recently published on the cover of Vegan Health and Fitness Magazine, where she shared a health-related article on making nutrition and fitness fun!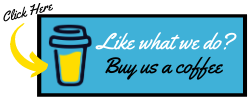 In this episode we discuss:
Plant-based leaders

Her vegan and plant-based journey

How Dr. Angie's health changed

Lactose intolerance

Gut microbiome

Can people with colitis eat plants?

Types of fibre

When to restrict plants in the diet

Digestive enzymes

Pancreatic insufficiency

Probiotics

Steps for better gut and better health
Links to things we mentioned:
Thank you to our sponsor, Evive Smoothie Cubes – get $10 off your first order with the promo code Planttrainers10 at checkout
Dr. Angie Sadeghi – Website, Instagram, Facebook, YouTube
The Whole Conference February 16, 2020
Probiotics & Fermentation with the HappyGutMD, Dr. Will Bulsiewicz – PTP219
Whole Food Plant-Based with Dr T Colin Campbell – PTP286
Busting Myths About Protein Powders with Andrew Brindle – PTP330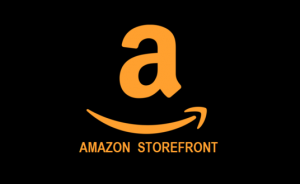 Thank you to this month's Patrons for supporting us on
Patreon
:
Millie Pearson
Mary Lou Fusi
Emily Iaconelli
Spanish Armada
Michele Olender
Dan Pokorney
Mark Jeffrey Johnson


Don't forget to contact us at info@planttrainers.com with your questions!
We hope you enjoyed this podcast! Please take a moment and leave us a rating and review over on Apple Podcasts – we would be grateful! This will help get our podcast out to others who may enjoy it. We promise to read your reviews and consider your feedback. This show is for you.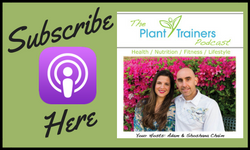 Please subscribe to The Plant Trainers Podcast on your favorite podcasting platform.



Help us by spreading the news about our totally awesome Podcast!
Click here for a list of our services