Print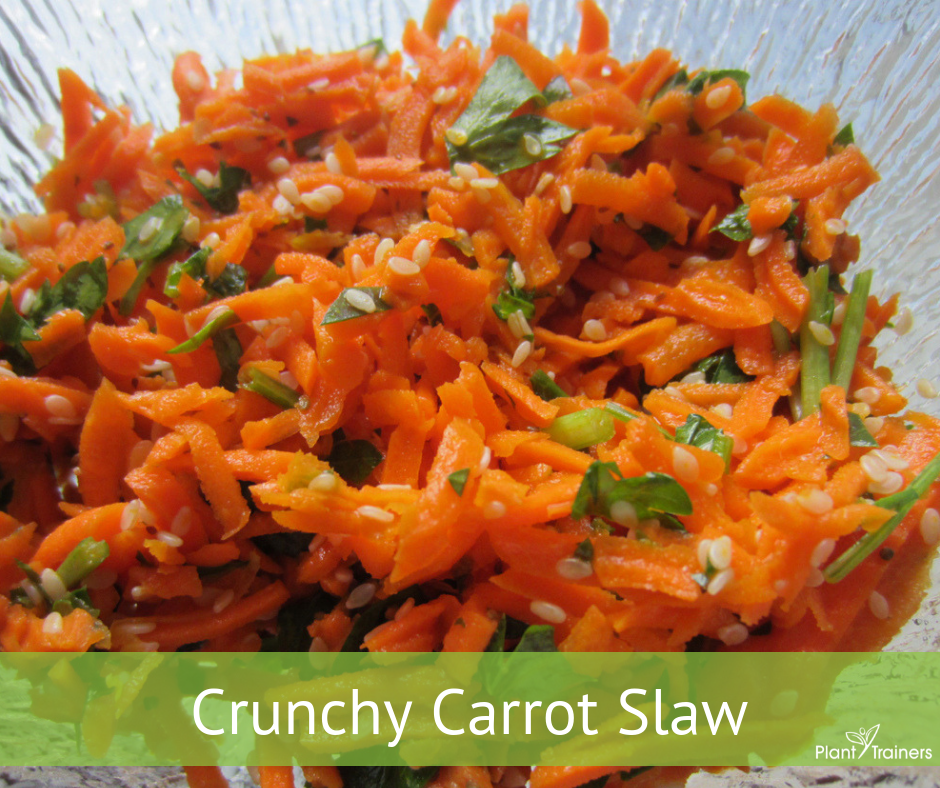 I made this flavorful slaw to accompany a falafel dish. It was crunchy and delicious!
The leftovers were awesome the next day tossed on top of our lunch salad. 
Crunchy Carrot Protein Slaw
3 cups shredded organic carrots
2 Tbsp olive oil or cold-pressed hemp oil (optional)
2 tsp apple cider vinegar
1/2 cup chopped flat parsley leaves
Combine the carrots, oil, lemon juice and salt – allow it to rest for 10 minutes. 
Gently combine the rest of the ingredients and enjoy!

For the kids I made a similar salad. I combined grated carrots with some chopped parsley. I added some sesame seeds, hemp hearts and then I sprinkled in a bit of Herbamare. It was a hit! Next time I will have them add the ingredients together themselves!