Print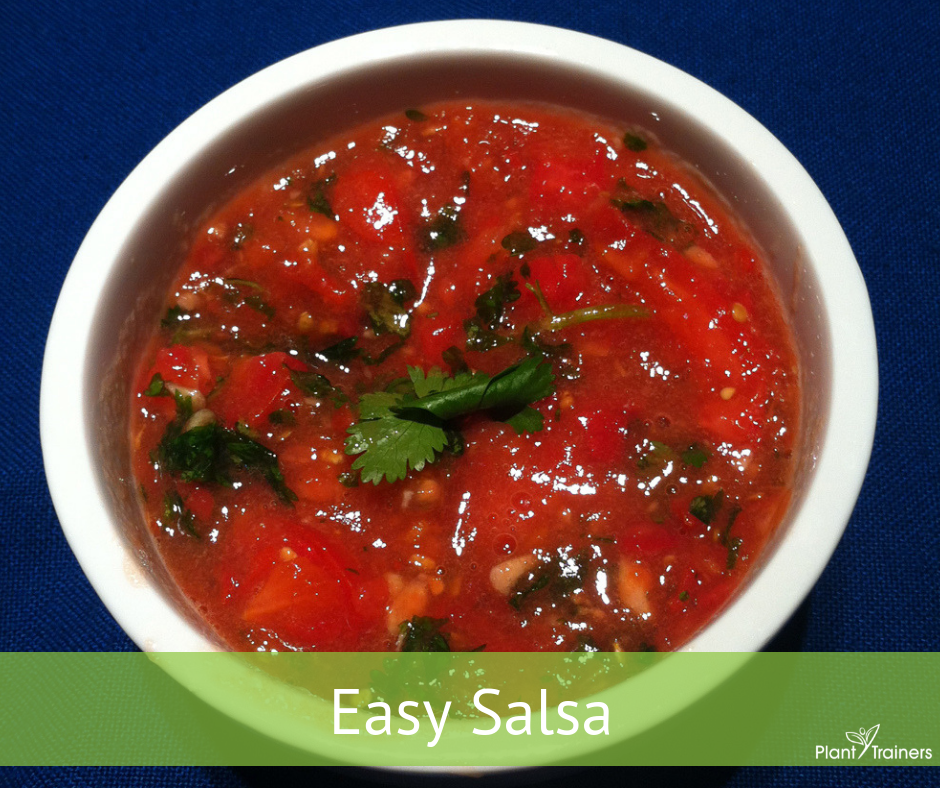 Nachos need salsa. It's like a rule.

We haven't been following that rule and that was a mistake. The problem is when you eat clean and then open a jar of salsa, you can taste all the preservatives and it's a huge turn off. So here is my new, fast and easy salsa.
Ingredients:
3 italian tomatoes chopped into chunks

2 cloves of garlic

¼ cup loosely packed cilantro, parsley or combo

juice of ¼ lime

Salt to taste

tabasco to taste
Directions:
Run the Vitamix first and throw in the garlic followed by the cilantro/parsley

then throw in the tomatoes and salt and adjust the speed and length of time processing depending on how chunky you want the tomatoes to be

Empty the salsa into the bowl. Squeeze the lime and add some tabasco

mix and taste and adjust salt, lime and tabasco to taste
Enjoy!
~ Plant Trainers