Print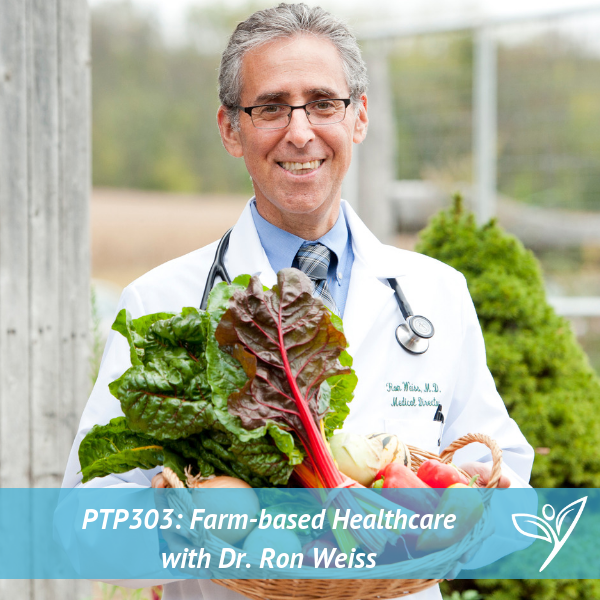 Podcast: Play in new window | Download
Subscribe: Apple Podcasts | Google Podcasts | Spotify | Stitcher | TuneIn | RSS

In this episode of The Plant Trainers Podcast, we talk with Dr. Ron Weiss about farm-based healthcare. Have you ever hear that term before? Dr. Weiss's approach to prescriptions is not what you would get from a conventional medical doctor today, but it's right in line with what we love here at Plant Trainers. You'll hear how his dad's health had a lot to do with him ditching the Medical Building practice and heading out to the farm for a more holistic, lifestyle medicine approach where he can grow his own medicine. And no, we are not talking about the newly legalized drugs here in Canada…we are talking about edible plants you'd find in the grocery store, only better.
With tons of research and devotion to evidence-based farming and regenerative organic agriculture, Dr. Weiss and his team is making a new category in the medical field (see what we did there…field…). You'll want to listen to the end as he shares his 5 pillars of lifestyle medicine that will make you want to book a getaway to see the land or at least get started in your own home today. This episode is great for anyone, so type plantrainers.com/303 into your Facebook and Instagram feeds right now and share away!
Ron Weiss, MD is a physician and farmer. He is the founder of Ethos Health, a farm-based healthcare system that connects human health to the natural world and promotes mindful, healthy ways of living. At the center of this system is Ethos Farm, a historic 342-acre working farm in Long Valley, NJ which grows produce using regenerative methods. These "living medicines" are used as part of an evidence-based diet of whole plant foods to reverse and prevent chronic disease. Dr. Weiss, who practices and teaches lifestyle medicine in an old wooden farmhouse right in the middle of the growing fields, is the Assistant Professor of Clinical Medicine at Rutgers New Jersey Medical School.
In this episode we discuss:
New Jersey

His plant-based journey

His research study in university

The impact of his father's pancreatic cancer

Macrobiotic diet

Managing disease vs healing patients

Using farming to help patients

Evidence-based farming and medicine

The land and water makes a difference

Not all kale is created equal

Regenerative agriculture

A weird place to treat patients

5 pillars of lifestyle medicine

Influencing other doctors  

Actionable tips to getting started with plant-based
Links to things we mentioned:
Yummy Foods Activity Book For Kids
Dr. Ron Weiss – Ethos Health, Instagram, Facebook, Twitter
Dr. Greger's Daily Dozen – PTP069
How Not To Die with Michael Greger M.D. – PTP206
A Forefather of Plant-Based Nutrition, Dr. Caldwell Esselstyn – PTP208
Undo It!: How Simple Lifestyle Changes Can Reverse Most Chronic Diseases with Dean Ornish M.D. – PTP295
Heart Disease Impacts Us All with Dr Shane Williams – PTP296
Thank you to this month's Patrons for supporting us on

 Patreon:

"Joe"

Millie Pearson

Mary Lou Fusi

Carmen Fanous

Emily Iaconelli

Spanish Armada

Michele Olender


Don't forget to contact us at info@planttrainers.com with your questions!
We hope you enjoyed this podcast! Please take a moment and leave us a rating and review over on Apple Podcasts – we would be grateful! This will help get our podcast out to others who may enjoy it. We promise to read your reviews and consider your feedback. This show is for you.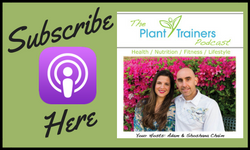 Please subscribe to The Plant Trainers Podcast on your favorite podcasting platform.



Help us by spreading the news about our totally awesome Podcast!
Click here for a list of our services