Print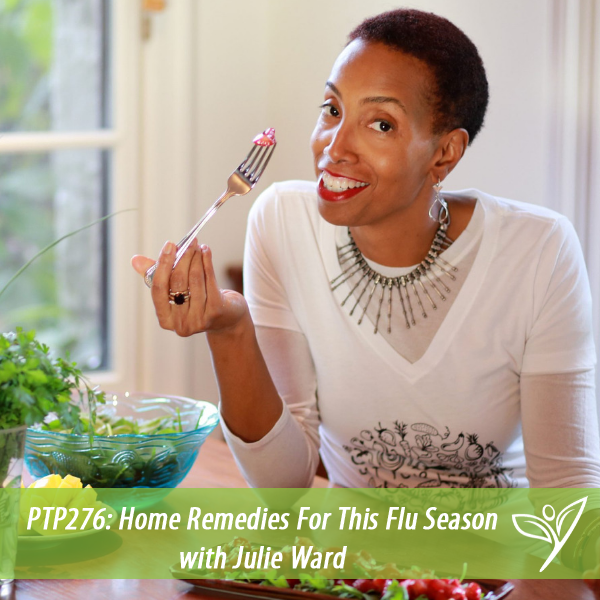 Podcast: Play in new window | Download
Subscribe: Apple Podcasts | Google Podcasts | Spotify | Stitcher | TuneIn | RSS
In this episode of The Plant Trainers Podcast, we talk to Julie Ward about how to be winning this cold and flu season. Let's face it there are two kinds of sick days from work, the ones that you are flat on your face and the ones you pretend to be sick to just take the day off. Wouldn't it be great if you only need to worry about the latter? We are not suggesting you lie to your work, but with these cold and flu season toolbox ideas you're sure to skip the red nose, running eyes, flemmy cough this season, and if it does sneak up on you…don't worry. Julie shares plenty of plant-based and vegan remedies. In fact, I was sipping on one as I wrote this introduction.
So share away, because no one wants to use their sick days for really being sick. And be sure to tag us on Instagram @planttrainers when you do play hookey!
Julie helps others transition to health using a new approach to food and "habit hacks" that help her clients overcome obstacles. As the founder of Fresh Food Alchemy, Julie's presentations focus on how foods can boost energy, joy and focus. After overcoming her own depression, mood and digestive issues using plant-based wisdom, she brings 25 years of first-hand experience to the table, helping health educators and clients understand that optimal health is possible, and healthy food can taste great! Julie is a plant-based certified ACE health coach with a certificate in Plant-Based Nutrition. She loves creating new ways to make "healthy" tasty, fun and healing!
In this episode we discuss:
Mindset

Major causes of cold and flu season

Staying protected during cold a flu season

Keeping your immune system up

Garlic

Medication

patience

Home remedies for cold and flu

Tea and broth recipes

Essential herbs and spices for cold

Scrapes and burns

Source your ingredients well
Links to things we mentioned:
Julie Ward – Website, Instagram, Facebook, Twitter
Julie's special offer for our podcast listeners
Natural Anti-Inflammatory Shot
Thank you to this month's Patrons for supporting us on Patreon:
"Joe"
Millie Pearson
Mary Lou Fusi
Carmen Fanous
Emily Iaconelli
Spanish Armada
Michele Olender


Don't forget to contact us at info@planttrainers.com with your question for our Plant Trainers Facebook Lives!
We hope you enjoyed this podcast! Please take a moment and leave us a rating and review over on Apple Podcasts – we would be grateful! This will help get our podcast out to others who may enjoy it. We promise to read your reviews and consider your feedback. This show is for you.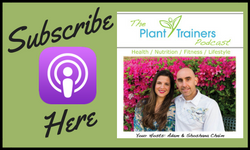 Please subscribe to The Plant Trainers Podcast on your favorite podcasting platform.



Help us by spreading the news about our totally awesome Podcast!
Click here for a list of our services