Print

Podcast: Play in new window | Download
Subscribe: Apple Podcasts | Google Podcasts | Spotify | Stitcher | TuneIn | RSS

In today's episode of The Plant Trainers Podcast we talk to Brian Hart, M.Ed. About how culture influences health. Brian is a highly experienced educator with over twenty-five years in the field as a teacher, administrator, and advocate for school change in both the public and private sectors. He is currently working as an educational consultant and program designer for his own consulting company, EVOLV.ED. Specifically, Brian specializes in working with organizations to help them create immersive, hands-on, experiential programs designed to transform thinking and build problem-solving skills.
As well, Brian and his wife, Jane Esselstyn RN, conduct seminars across the nation that help people "wrap their head, heart, and hands" around whole food, plant-based eating. He is a former Outward Bound instructor, wilderness EMT, plant-based chef, teacher, middle school principal, and carpenter. When not carting his kids to and from swim practice or editing their papers, Brian is a committed ultra-endurance athlete with four Ironman finishes to his name, among other run, bike, and ski events. Brian also holds a Rouxbe Cooking School professional certification in plant-based cooking.
Today we talk about how culture influences health, why we choose the foods we do and how it inevitably affects our health. It is really quite fascinating to think about why different cultures and religions eat particular foods. Leaving behind the foods you grew up on is hard. Telling your elders you choose not to take part in those traditional dishes is even harder. Today we look at the connection between food, culture and why we make the choices that we do.
In this episode we discussed:
Growing up SAD

The culture of sports and junk food

Religion, culture & socio-economics

Why is it so hard to just make good choices

Making good choices

Training ourselves

Culture of excess

Just for one day

Social and emotional challenges

Our genes

"But my grandma…"

What about the Paleo people?
Links to things we mentioned:
Brian Hart: Website, LinkedIn, Twitter, Medium
Jane's Prevent and Reverse Heart Disease for Women Conference – March 11th @ The Cleveland Clinic Wellness Center
Prevent and Reverse Heart Disease with Dr. Caldwell Esselstyn – P149
Prevent and Reverse Heart Diesease with Jane Esselstyn – PTP123
The Engine 2 Seven Day Rescue by Rip Esselstyn
The Prevent and Reverse Heart Disease Cookbook by Ann Crile Esselstyn and Jane Esselstyn
The Progress Paradox by Greg Easterbrook
Nudge: Improving Decisions About Health, Wealth and Happiness by Richard H. Thaler and Cass R. Sustein 
The Pleasure Trap by Doug J. Lisle and Allan Goldhammer
Your Survival Instinct Is Killing You by Marc Shoen and Kristen Loberg
Thank you to this month's Patrons for supporting us on Patreon:
"Joe"
Miriam Selick
Millie Pearson
Stu Dolnick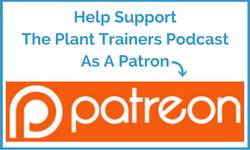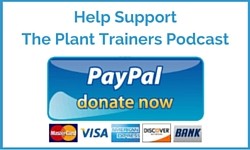 Don't forget to contact us at info@planttrainers.com with your question for our "Hey Plant Trainers" segment!
Join our FaceBook Groups:

Do you want to create lifelong healthy eating habits for you or your family? Are you looking to help prevent heart disease, cancer and chronic diseases? Are you looking for guidance with your plant-based nutrition? We can help. If you are serious about getting results, you may be eligible for a FREE 30-minute Skype or phone consultation, where we can help you with your goals NOW. Easily book your session HERE. 
Subscribe to Adam's Journey by clicking here.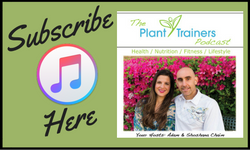 We hope you enjoyed this podcast! Please take a moment and leave us a rating and review over on iTunes – we would be grateful! This will help get our podcast out to others who may enjoy it. We promise to read your reviews and consider your feedback. This show is for you.
Please subscribe to The Plant Trainers Podcast on iTunes, Stitcher or Player.FM so you will know when we release a new episode. Now also available to Listen on Google Play Music!
Help us by spreading the news about our totally awesome Podcast!
Click here for a list of our services