Print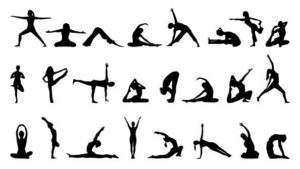 You'll never guess how my body feels after a workout.
I did a hard workout yesterday and……My body feels great!
I'm sure you thought I was not going to say that…so let me explain. I feel as if I am walking on a cloud. No joint pain…no body tension. I overpacked the grocery bags, but somehow I did not have to strain to carry them. My mind is clear and I can go about my day doing what I need to do without aches and pains.
After a bit of a break over the last month or so, I am back to working out hard. Yesterday I decided to try a new yoga class. Ashtanga yoga…in it's most traditional form. This is like the boot camp of yoga. Non-stop, strengthening and stretching. Lifting your own weight and extremely challenging. I left there saying anyone who thinks yoga is for wusses…should try that class. Most people trying that class for the first time would surely say "this is gonna hurt tomorrow".
Well, I don't hurt. No muscles feel strained. Like I mentioned above, I feel like I'm walking on a cloud. So how can this be?
It is attributed to my diet.
The foods I choose to put into my body. I haven't eaten "proteins" that cause inflammation. My body is not working overtime to deal with highly refined flours and sugars. It is thriving on the fruits, vegetables, nuts and seeds I eat on a daily basis. These gems allow my body to rest and recover at maximum speeds. This saves me from grunting up the stairs and screaming when I reach for the mixing bowl high above my head in the cupboard.
I feel great. If you want to talk more about how you can feel this great after the most strenuous of workouts, let me know. I can make some time for you.
You can click HERE to schedule a call with me.
~ Plant Trainers
Do you want to create lifelong healthy eating habits for your family? Are you looking to help prevent heart disease, cancer and chronic diseases? Are you looking for guidance with your plant-based nutrition? We can help. If you are a MOM who is serious about getting results, you may be eligible for a FREE 30-minute Skype or phone consultation, where we can help you with your goals NOW. Easily book your session HERE. 
If you're a MOM looking to become more plant-based, why not join our Facebook Group?
Click here for a list of our services