Print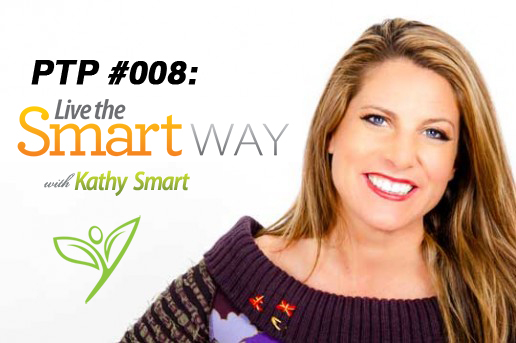 Podcast: Play in new window | Download
Subscribe: Apple Podcasts | Google Podcasts | Spotify | Stitcher | TuneIn | RSS
In this episode we talk to North-America's Gluten-Free expert Kathy Smart. Kathy is the founder of the "Live The Smart Way" brand as well as a registered nutritionist, holistic chef, best-selling author, and personal trainer. She was the host of North America's first gluten-free TV show. You may have even seen her before on Dr. Oz!
With over 19 years of experience in the health and fitness industries, Kathy talks to us about the ins and outs of gluten. She explains the difference between gluten intolerance and celiac disease. We have a few laughs and really unpack the gluten-free lifestyle. Kathy gives a push for one of the Plant Trainers philosophies, eat whole foods – not processed "gluten-free garbage".
In this episode we discuss:
• Our quote of the day: "Be yourself; everyone else is already taken." ~ Oscar Wilde
• What is celiac disease?
• The difference between celiac disease and gluten intolerance
• Kathy's story and why she wants to help the world
• Russell's gluten allergy
• Should everyone be gluten-free?
• Eating whole foods
• The Live The Smart Way Expo
• Kathy shares a recipe for gluten-free zucchini brownies
• Kathy shares her new cookbook with us and FREE for our listeners!
• Jennifer's question: "Hey, Plant Trainers, How much water should I be drinking everyday? How do I know if I'm drinking too much or too little?"
Links to things we mentioned:
Kathy Smart's FREE Gift to you – Get Your FREE copy here
Kathy Smart's Website, Facebook, Twitter
Kathy Smart's Recipe – Chocolate Chip Zucchini Brownies

Her Favorite Charity – Ottawa People In Need
Canadian Digestive Health Foundation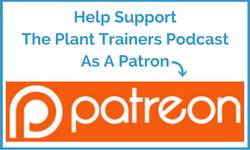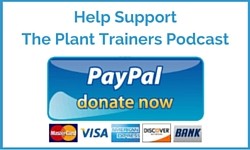 Don't forget to contact us at info@planttrainers.com with your question for our "Hey Plant Trainers" segment!

Do you want to create lifelong healthy eating habits for you or your family? Are you looking to help prevent heart disease, cancer and chronic diseases? Are you looking for guidance with your plant-based nutrition? We can help. If you are serious about getting results, you may be eligible for a FREE 30-minute Skype or phone consultation, where we can help you with your goals NOW. Easily book your session HERE. 
Subscribe to Adam's Journey by clicking here.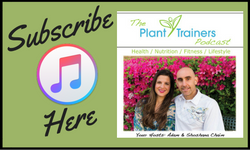 We hope you enjoyed this podcast! Please take a moment and leave us a rating and review over on iTunes – we would be grateful! This will help get our podcast out to others who may enjoy it. We promise to read your reviews and consider your feedback. This show is for you.
Please subscribe to The Plant Trainers Podcast on iTunes, Stitcher or Player.FM so you will know when we release a new episode. Now also available to Listen on Google Play Music!
Help us by spreading the news about our totally awesome Podcast!
Click here for a list of our services