Print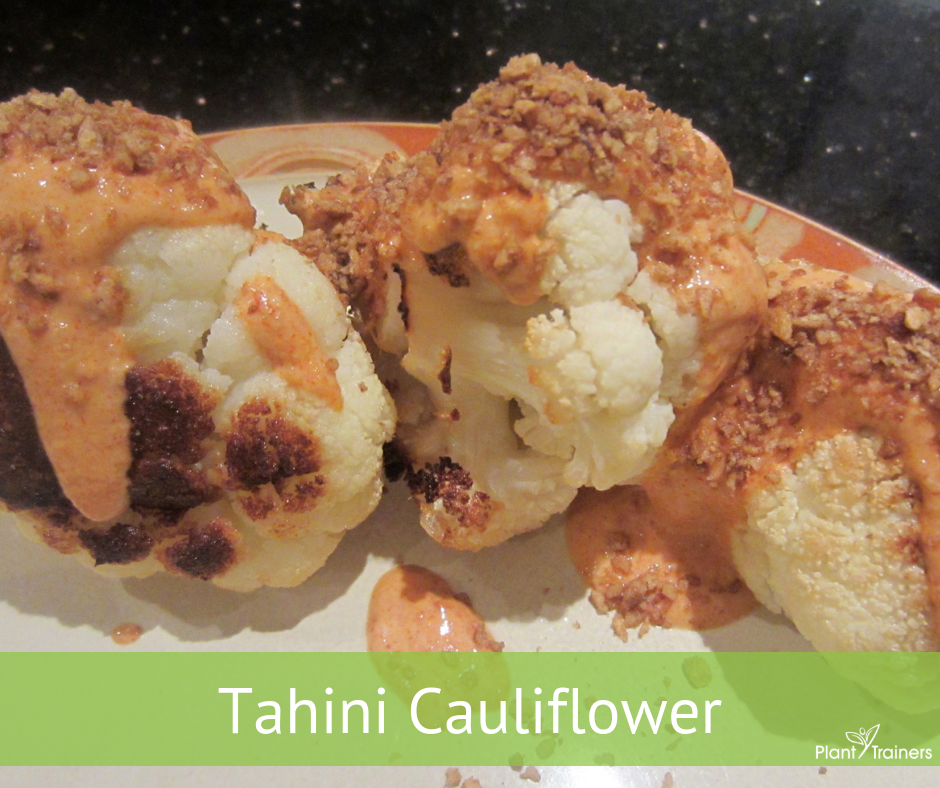 As mentioned in our blog this week:on the cauliflower. Sometimes I eat this as my main course with a soup or salad. You can choose to have it with or without the smoked paprika. I usually alternate. Sometimes I'll top it off with some coconut "bac-un" bits from Lettuce Love Cafe.
I hope you enjoy it as much as we do!
Roasted Cauliflower
1 head of cauliflower chopped
2-3 Tbsp olive oil
½ tsp sea salt
½ tsp paprika
Preheat the oven to 400°F
mix all ingredients together in a large bowl
transfer to a baking sheet
bake for 20-25 minutes flipping half way
while it is baking, prepare the dressing
Tahini Dressing
½ cup tahini
½ cup water
1/3 cup plus a teaspoon of fresh lemon juice
4 garlic cloves
1 tsp sea salt
1 Tbsp smoked paprika – optional
Blend all ingredients together and pour desired amount over roasted cauliflower.
Add a bit of extra water to the leftovers and use as a salad dressing!
~ Plant Trainers