Print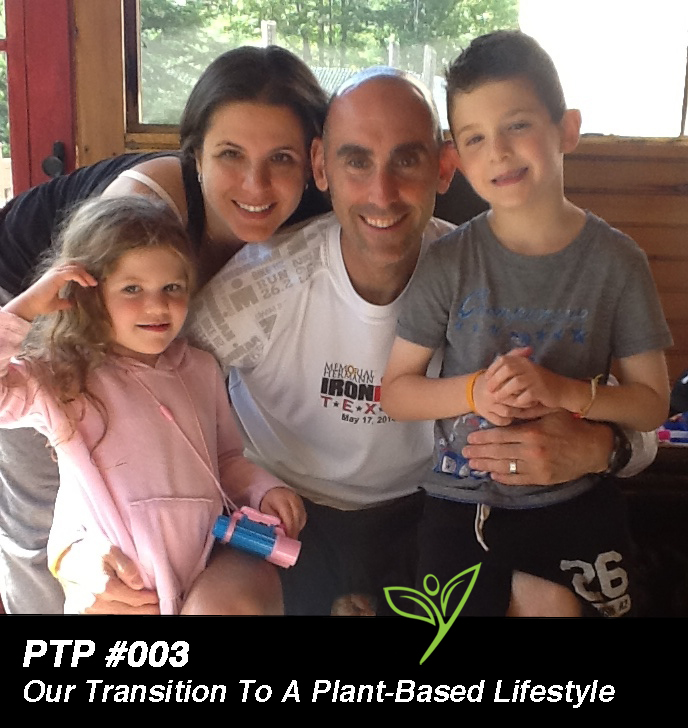 Podcast: Play in new window | Download
Subscribe: Apple Podcasts | Google Podcasts | Spotify | Stitcher | TuneIn | RSS

In this episode we share our journey into a plant-based lifestyle. There were many events in the last 5 years that led us to where we are today. Although the first couple of events were medically quite scary, we now have a happy and healthy family who thrive on eating plants. There are so many different people who have influenced through all sorts of multimedia over the years and we share them with you.
We are also excited to have our first official "Hey, Plant Trainers" segment where we will answer a listener's question. This episode's question comes from Millie…thanks Millie!
In this episode we discuss:
Our Quote of The Day: There is no such thing as saying "I can't". If you say you can't…you never will. ~ Adam Chaim
Our lifestyle pre-plant-based
How did we get started on this path?
Russell's story to becoming gluten-free
Adam's story of his Hemangioblastoma
Plant-based Influences – people, books, movies…
Tips for beginning to transition to a plant-based lifestyle
Millie's questions: "Hey, Plant Trainers", I am planning on doing a 5k walk. How do I train for it.? 
Links to things we mentioned:
Rory Freedman & Kim Barnouin – Skinny Bitch


Don't forget to contact us at info@planttrainers.com with your question for our Plant Trainers Facebook Lives!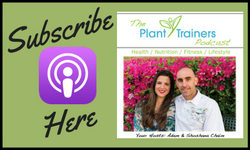 We hope you enjoyed this podcast! Please take a moment and leave us a rating and review over on Apple Podcasts – we would be grateful! This will help get our podcast out to others who may enjoy it. We promise to read your reviews and consider your feedback. This show is for you.
Please subscribe to The Plant Trainers Podcast on Apple Podcasts, Stitcher, iHeart Radio or Player.FM so you will know when we release a new episode. We're also available to Listen on Google Play Music!
Help us by spreading the news about our totally awesome Podcast!
Click here for a list of our services