Print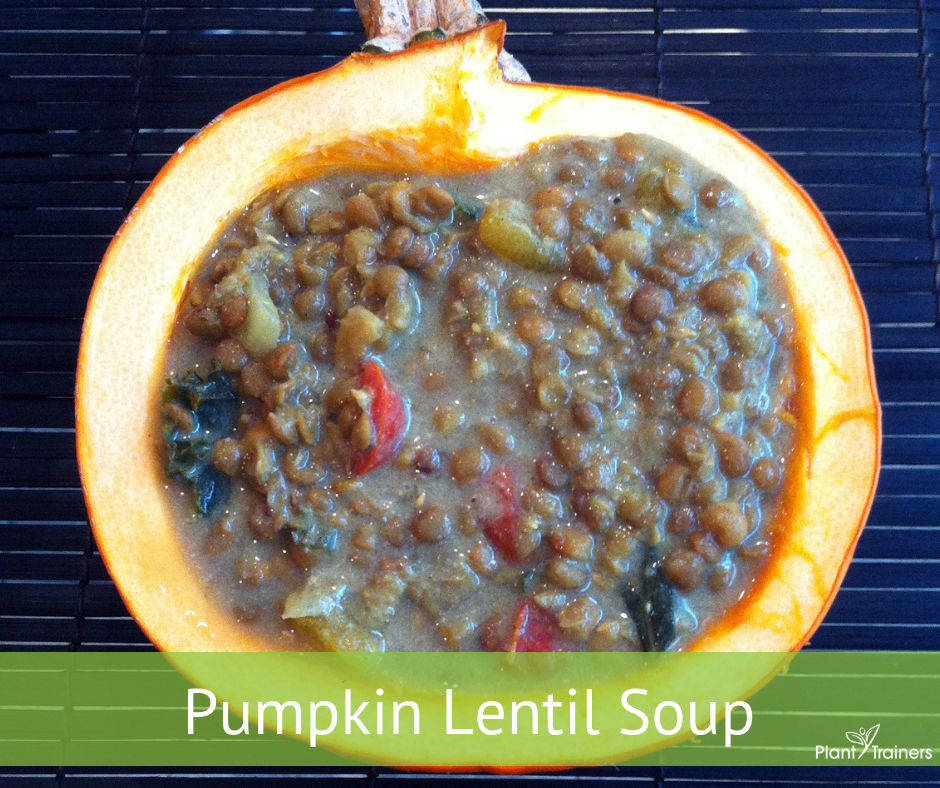 We have never been a family to use a lot of pumpkin. Last year we experimented with our first pumpkin pie, and that went quite well. But since pumpkins are everywhere we were inspired to start using them in our cooking.
Pumpkins are extremely high in antioxidants as well as vitamin C and A. It really is one of the perfect foods to eat this time of year, when so many people seem to be plagued with a cold or flu. We always recommend eating to avoid sickness as opposed to eating to heal from sickness.
One of the great parts about making pumpkin soup is using the pumpkin seeds. We suggest roasting your pumpkin seeds as they are high in iron and zinc but contain…you guessed it, no cholesterol!
Ingredients:
A bit of water to saute the veggies

1 onion, diced

1 cup of organic pumpkin, cubed

2 cloves of garlic, minced

1 Tbsp fresh ginger, minced

1 Tbsp curry powder

1/2 tsp cinnamon

Add 1/2 tsp cumin

1/2 cup tomatoes cubed

4 cups vegetable stock

3 1/2 cups water

1 can coconut milk

2 cups brown lentils

1 big handful of fresh kale, sliced into ribbons

juice 1/2 lemon

salt and pepper to taste
Directions:
Place onions and carrots in a heated pot and saute them until they just begin to soften, adding a bit of water at a time so they don't stick and burn. This should take about 3 to 5 minutes.

Toss in your garlic, ginger and spices. Give everything a good stir and allow it to cook for another 3 minutes. Then add the tomatoes and stir again.

Pour in the stock, water, coconut milk and lentils and stir.

Allow it to simmer for about 45 minutes. Give it a taste to see that the lentils are nice and tender.

Add in the kale and stir it around until it just wilts.

Add the lemon juice and taste before adjusting for salt and pepper.

Be sure not to add too much salt (if you used store bought veggie stock).

This recipe makes a lot! You can freeze in lunch size portions for the future!
Notes:
Not pumpkin season? No worries. Replace the pumpkin with carrots.

Prefer red lentils? No problem, just reduce cooking time to 25 minutes.

When buying veggie stock make sure to carefully check the ingredients. Even organic brands may have oils or sugars mixed in.
~ Plant Trainers