Print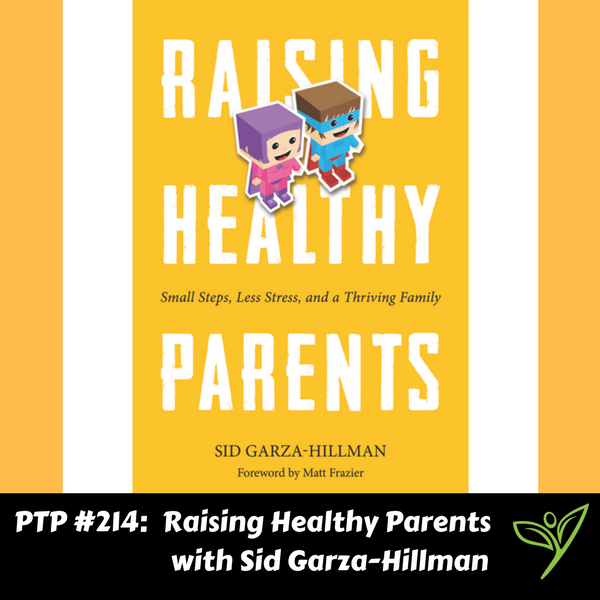 Podcast: Play in new window | Download
Subscribe: Apple Podcasts | Google Podcasts | Spotify | Stitcher | TuneIn | RSS

In today's episode of The Plant Trainers Podcast we talk to Sid Garza-Hillman about raising healthy parents. This is Sid's fourth appearance on the show, but his second formal interview. As an extension to last week's podcast, PTP213: A New School Year & New Beginnings, we thought it would be a good idea to visit Sid's approach to parenting. The best way to raise happy and healthy children with good values is to better ourselves as men and women first. Parenting is not about control, it's about being and having a keen sense of values and sticking to them.
For those of you who don't know Sid Garza-Hillman, he is a podcaster, YouTuber, and the author of Approaching the Natural: A Health Manifesto and his latest book, Raising Healthy Parents: Small Steps, Less Stress and a Thriving Family. He graduated from UCLA with a BA in philosophy, and is a public speaker, certified nutritionist, and Small Steps coach, teaching people around the world his unique Small Steps approach to healthy living. He is the director for the Mendocino Center for Living Well at the Stanford Inn Eco-Resort, an ultra runner, and race director of the Mendocino Coast 50K trail ultramarathon. Sid lives on California's Mendocino Coast with his wife and three children, horse, dog, and two cats.
In this episode we discuss:
Bullying in school around food

Teachers teaching outside their nutritional training

"I have the same struggles, fears and worries as most parents"

Not neglecting yourself as a parent

"Parenting is an imperfect art"

Measuring success as parents

Food isn't the real problem

Raising Healthy Parents

Actionable tips to start with today
Links to things we mentioned:
Sid Garza-Hillman: Website, Podcast, YouTube
Smallsteppers.com – Sid's 12-week program
New Book: Raising Healthy Parents: Small Steps, Less Stress and a Thriving Family by Sid Garza-Hillman
Approaching The Natural: A Health Manifesto by Sid Garza-Hillman
The Small Step Advocate Sid Garza-Hillman – PTP125
Making Choices Through Mindset with Howard Jacobson, Josh LaJaunie & Sid Garza-Hillman – PTP189
Paleo, Protein & Purpose with Sid Garza-Hillman & Dr. Garth Davis – PTP201
Thank you to this month's Patrons for supporting us on Patreon:
"Joe"
Millie Pearson
Stu Dolnick
Mary Lou Fusi
Carmen Fanous
Emily Iaconelli
Spanish Armada



Don't forget to contact us at info@planttrainers.com with your question for our Plant Trainers Facebook Lives!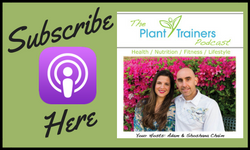 We hope you enjoyed this podcast! Please take a moment and leave us a rating and review over on Apple Podcasts – we would be grateful! This will help get our podcast out to others who may enjoy it. We promise to read your reviews and consider your feedback. This show is for you.
Please subscribe to The Plant Trainers Podcast on Apple Podcasts, Stitcher, iHeart Radio or Player.FM so you will know when we release a new episode. We're also available to Listen on Google Play Music!
Help us by spreading the news about our totally awesome Podcast!
Click here for a list of our services