Print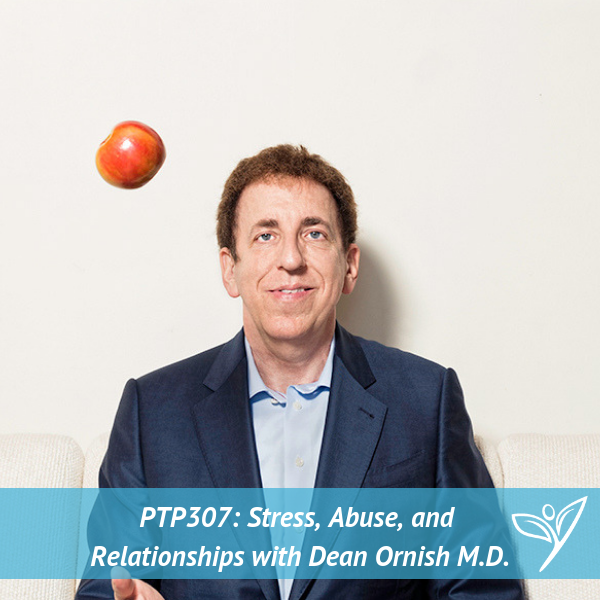 Podcast: Play in new window | Download
Subscribe: Apple Podcasts | Google Podcasts | Spotify | Stitcher | TuneIn | RSS

In this episode of The Plant Trainers Podcast, we talk with Dr. Dean Ornish, about Stress, Abuse, and Relationships. Stress is something that affects us all but to varying degrees. Dr. Ornish explains how stress in a family can affect the children as adults. We spend some time on the idea of how children who are abused in one way or another are more likely to become sick as adults and even die prematurely. However, he does have some good advice on how to combat this prognosis that is important for everyone to hear. As we jump into relationships, you may be surprised by his recommendation for public display of affection in front of the children. And you may be surprised by our opinions about going to bed angry. This is a great episode filled with great wisdom. Be sure to share it on your Facebook or Instagram page!
Dean Ornish, M.D., is the founder and president of the nonprofit Preventive Medicine Research Institute, clinical professor of medicine at the University of California, San Francisco, and the author of six books, all national bestsellers. He has received numerous honors, including the Outstanding Young Alumnus Award from the University of Texas, Austin, and the National Public Health Hero Award from the University of California, Berkeley. Dr. Ornish was recognized as a "TIME 100 Innovator;" by Life magazine as "one of the 50 most influential members of his generation;" by People magazine as "one of the most interesting people of the year;" and by Forbes magazine as "one of the world's seven most powerful teachers."
Be sure to share this with those you love.
In this episode we discuss:
How parents stress affects children's health and development

PDA

Relationships with parents and premature death

The more intimate you are the more erotic it is

Pain is a signal not meant to be numbed

Helicopter parenting

Abuse manifesting into disease

The medical downfall of Facebook

How to identify the peace

Liberation in monogamy

Going to bed angry

I see you

Men and Stress Less

Undo It!

Love More

The Ellen Show
Links to things we mentioned:
5 Life-Changing Tips For Dads – Father's Day eBook
Facebook group – Plant-Based Health, Nutrition and Fitness
Dr. Dean Ornish – Website, Facebook, Twitter, Instagram
Undo It!: How Simple Lifestyle Changes Can Reverse Most Chronic Diseases with Dean Ornish M.D. – PTP295
Undo It! How Simple Lifestyle Changes Can Reverse Most Chronic Diseases by Dean Ornish M.D. and Anne Ornish
Thank you to this month's Patrons for supporting us on

 Patreon:

"Joe"

Millie Pearson

Mary Lou Fusi

Carmen Fanous

Emily Iaconelli

Spanish Armada

Michele Olender


Don't forget to contact us at info@planttrainers.com with your questions!
We hope you enjoyed this podcast! Please take a moment and leave us a rating and review over on Apple Podcasts – we would be grateful! This will help get our podcast out to others who may enjoy it. We promise to read your reviews and consider your feedback. This show is for you.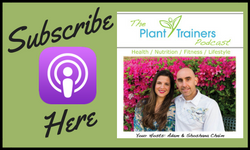 Please subscribe to The Plant Trainers Podcast on your favorite podcasting platform.



Help us by spreading the news about our totally awesome Podcast!
Click here for a list of our services