Print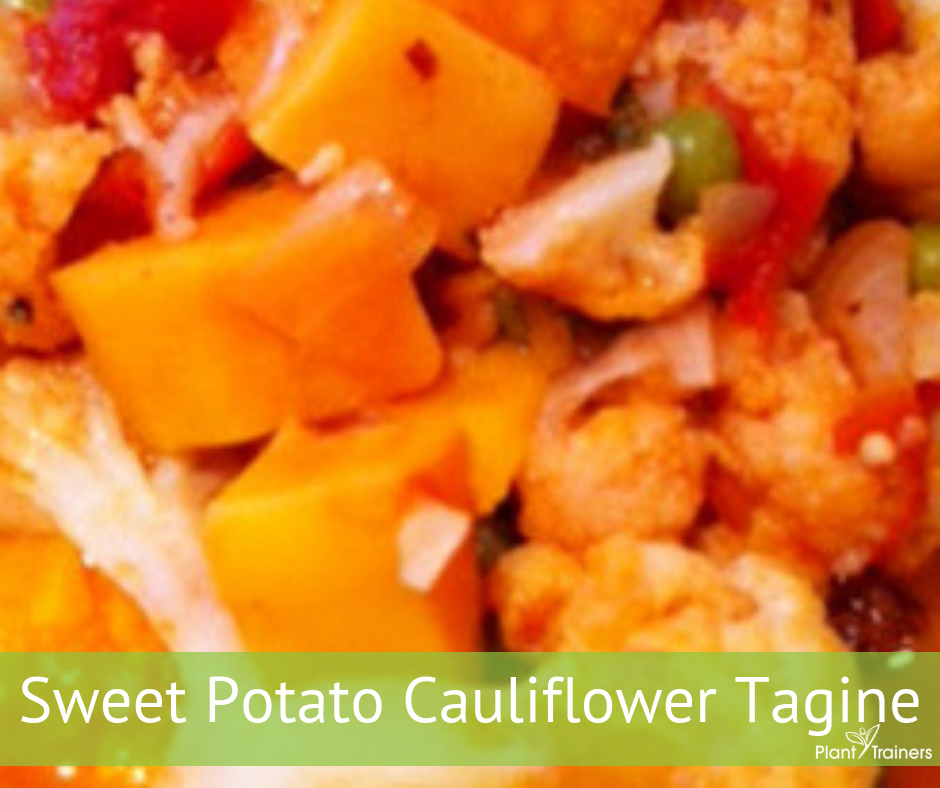 This is a great tasting sweet potato veggie stew that can be eaten on it's own or over some quinoa, rice, or other grain of your choice:
Ingredients:
3 medium sweet potato
4 cups cauliflower florets
2 Tbsp grape seed oil
2 medium onions, chopped
1 red seeded pepper, chopped
3 cloves garlic
1 can (19oz) white kidney beans, drained and rinsed
1tsp salt
1/4 tsp fresh ground pepper
1 tsp ground cumin
1tsp paprika
1/2 tsp ground cinnamon
1/4 tsp cayenne pepper
3 cups diced tomatoes or tomato juice
2 cups frozen or fresh green peas
Minced fresh parsley
Directions:
1. Microwave the sweet potato for 8-10 minutes or until done (still firm)
2. Peel them and cut into 1-inch chunks
3. Microwave cauliflower for 3 minutes on high until tender
4. Heat the oil in a pot on medium heat
5. Add the onions, red pepper and garlic and saute for a few minutes
6. Add the beans, sweet potatoes and cauliflower
7. Cook for 2-3 minutes stirring often
8. Add the spices and diced tomatoes
9. Cover and simmer for 15-20 minutes
10. Stir in frozen peas
11. Add more spices if you want
12. Garnish with fresh parsley
Enjoy…it's yummy!
~ Plant Trainers