Print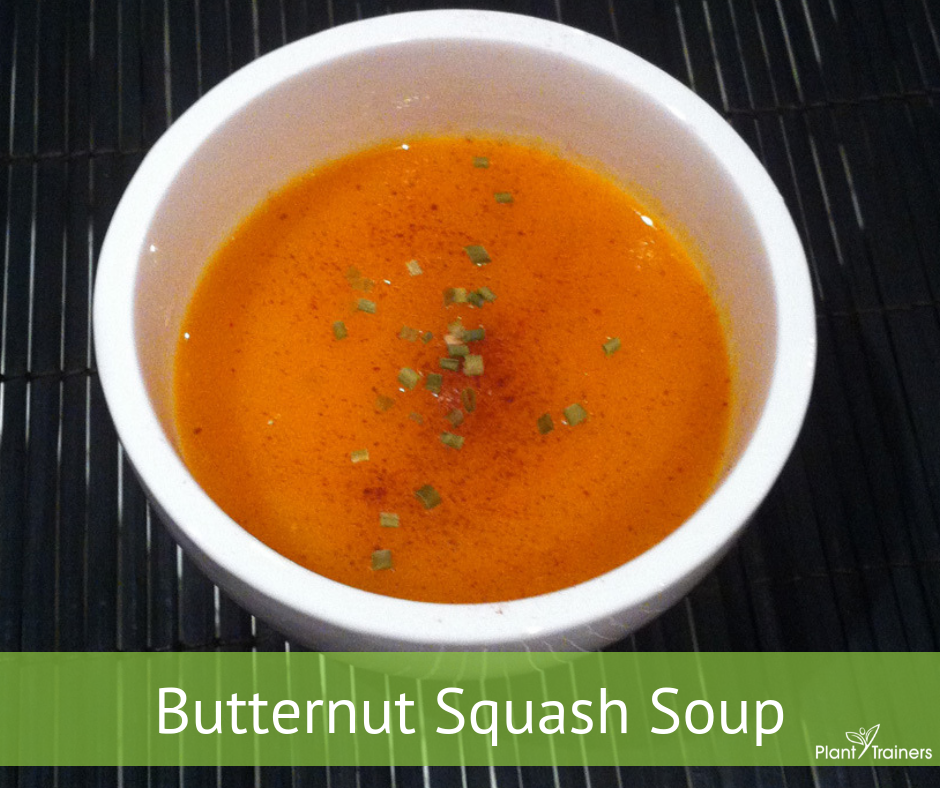 Believe it or not, with all the cooking and baking I do, butternut squash soup has never been easy for me. The first time I made it back in my newlywed days, I didn't cook it long enough…Bleh. Later in life, it would come out more like baby food rather than soup. I really wanted an EASY butternut squash soup with minimal ingredients. One without oil that I felt good about recommending to my clients to make. Et Voila. I finally did it! Only FIVE ingredients!
The best part of this soup is that it is quite tasty on it's own and you can change it up with your toppings.
Ingredients:
1 butternut squash, cubed small

1 onion, diced

2 cloves garlic, crushed and chopped

4 cups of vegetable broth

Salt and pepper to taste
Optional toppings:
Grated ginger, cinnamon, chives, parsley or whatever you're in the mood for.
Directions:
Place chopped squash, onion and garlic into a hot pot.

Watch and stir occasionally for about 10 minutes.

If you need to, use a bit of water so it doesn't burn (but I have never needed to).

Add broth and let it simmer for about 25-30 minutes until squash is soft.

Blend with an immersion blender.

Top off with whatever you're in the mood for!
~ Plant Trainers